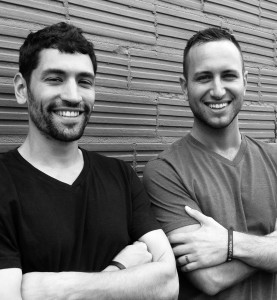 Forbes just named six Austin entrepreneurs to its 2017 Forbes 30 Under 30 list.
The list highlights "game changers" under 30 years old who are transforming industries and changing the world. Forbes picked 600 honorees from more than 15,000 submissions. It picked 30 winners for each of 20 categories.
In the consumer tech category, Forbes selected Adam Lyons and Joshua Dziabiak, both 29. They founded The Zebra, a car insurance comparison marketplace, in 2012. Since then, the company has expanded its reach nationwide. It raised $17 million in Series A funding last year and the company plans to expand into new markets this year. To date, the company has raised $23 million in venture funding and has 50 employees, according to Forbes.
In the consumer tech category, Forbes also selected Whitney Wolfe, 27, the founder and CEO of Bumble, a dating app based in Austin. The Bumble app allows women to initiate contact with potential dates. It has more than 11 million registered users. Wolfe previously cofounded Tinder.
In the gaming category, Forbes selected Alex Schwartz, 29, CEO of Owlchemy Labs. Owlchemy Labs, a virtual reality gaming company, recently raised $5 million. It created the award-winning Job Simulator game and it is currently working on other games.
In the food and drink category, two Austin entrepreneurs made the list. Miguel Garza, 29, cofounder of Siete Family Foods, makes healthier tortillas made from almond flour. He is CEO of Siete, which "is among the just 2% of Latino-owned businesses doing north of $1 million in revenue each year," according to Forbes. His company is also rolling out a line of grain-free tortilla chips through Whole Foods stores nationwide this month.
In that same category, Forbes also selected Dominik Stein, 29, cofounder of VERTS Mediterranean Grill in Austin. "The fast-casual chain now has 36 locations around the country, and $36 million in investment capital," according to Forbes.
Other winners "include Olympic athletes such as Simone Biles and Patrick Kane; entertainers and media moguls including Margot Robbie, Kylie Jenner, and Charlie Puth; founders of innovative new companies; venture capital principals; and senior White House officials, among others," according to a news release. "Past Forbes 30 Under 30 winners include Mark Zuckerberg, Jennifer Lawrence, and LeBron James."
Editor's note: this list has been updated to include two entrepreneurs from the Food and Drink category.