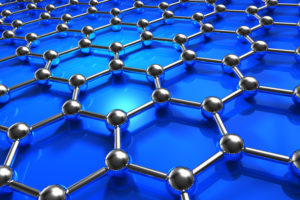 Bright minds that look at things in innovative ways are going to be the future of the healthcare industry, according to Dr. Vonda Wright, Orthopaedic surgeon and keynote speaker at MedTechTX 2016. But it's not just about inventing a cool gadget and thinking the healthcare system will automatically embrace it. Healthcare startups have unique challenges they face in getting their product to market. A recent conference, MedTechTX 2016, in downtown Austin, addressed a lot of the challenges entrepreneurs face in the marketplace today. Here's a few of the takeaways from the two-day event.
It's Not All About Making Money – Remember you are saving lives with your gadgets and platforms and it's not about making money that is the message you need to translate your product into – the why to improve patient outcomes, said Dr. Vonda Wright, Orthopaedic surgeon, UPMC Center for Sports Medicine, Medical Director, UPMC Lemieux Sports Complex, founder, Women's Health Conversations Conference, director of Performance & Research Initiative for Masters Athletes.

Startups Need a Warm Introduction to Get in the Door – The best way to get in is to get a warm introduction to healthcare providers from someone they know, said Dr. Frank Mazza, Chief Medical Officer of Quantros.

Claudia Perez, BSN, MHI, business development with Seton Healthcare Family, only makes calls to introduce startups to doctors after she has vetted the startups for passion, solid product, good team, business plan and customers.

Startups Must Find a Champion within the Healthcare System to help pitch their product and startup – Once you find your champion, you got to make sure they have skin in the game as well, said Dr. Frank Mazza. Don't give everything away for free. Make them commit to providing you with data or access to data. Also make them commit to a certain amount of time every week to meet with you and the right people.

Criticism equals opportunity – Controversies are opportunities for innovation, but beware of selective hearing, according to Jonathan Coe of Prescient Surgical.

Focus on the Patient Experience – You've got to come in with a ROI (Return on Investment) story, said Dr. William Rice with St. David's Healthcare. But you also need the patient experience ROI. It's not just a financial story. It's multi-dimensional.

Make Sure You Can Make a Profit – It may cost $200 to make a widget and you're going to get reimbursed $210 – sometimes it's better to fail early than to waste a lot of time and a lot of money, Dr. Dan Peterson with Alafair Biosciences. It's important to know how much customers are willing to pay for your product.

Do Your Homework – Don't ask your potential client to do your homework for you, said Chris Thierfelder, director of research and development of Halyard Health. Please do your homework in advance.

Pitch Via Email – Dr. Norman Chenven, CEO of Austin Regional Clinic doesn't want to get pitched via a slidedeck. He wants an email with bulletin points that shows why a startup's product or service is good for their organization. No slides. No pictures. Then he'll call together a white board group or team when they are looking at a device to see how it fits in the organization. I try to do a lot of pre-screening. We do get pitched by a lot of folks.

Start Small -Katrina Daniel, RN, Chief Health Care Officer of the Texas Teacher Retirement System, advised startups to start small and get experience and then expand. A program the size of ours is not going to take too many chances.

Play by the Rules – Play by the rules in whatever organization you're trying to get into, said Kevin Cook, CEO of Hospital System of Mississippi. The quickest way to get shut down is to try to do an end run around those rules, he said. His organization is bureaucratic, complex and difficult and they have to play within those roles. His organization is a state entity and has regulatory requirements to comply with, he said.

Focus on Sustainable, Patient-Centric Valuation – To understand if your product is going to create value, you need to focus on credible data – cost and outcomes – ask patients if they got better, said Dr. Kevin J. Bozic, MBA, professor and chairman of the department of surgery and peri operative care at Dell Medical School at the University of Texas at Austin and a keynote luncheon speaker.
Disclosure: MedTechTX is put on by the Texas State Small Business Development Center, which is a sponsor of Silicon Hills News and sponsored a two-day live blog of the conference.