Able Lending
announced Tuesday that it has secured $100 million in debt financing from
Community Investment Management
to provide low-cost loans to small businesses.
The Austin-based online lender reports that the money will be used to fund approximately 500 small businesses in the United States. To qualify for a loan, the businesses need to be operating for at least one year with at lest $100,000 in revenue. Able's loans have a unique structure built on a collaborative lending platform. The borrowers lower their interest rate by raising part of the loan from friends and family, who act as co-lenders with Able. The loans range in size from $25,000 to up to 41 million with rates starting at 8 percent.
"We are excited about CIM's investment so that we can fund more deserving small businesses," Able's CEO and Cofounder Will Davis said in a news release. "During a time when investors' confidence in alternative lending has plunged, this investment is a vote of confidence in our loan model and our team."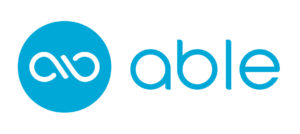 Able, founded in 2014, lends to consumer products, tech, and main street businesses of all types. Loan recipients look to Able for working capital and to purchase inventory, open a new location, hire employees, invest in marketing, or as a bridge round to retain more equity. Able also helps small businesses get out of high-interest, short-term debt by refinancing cash advances and credit cards, which saves entrepreneurs $5,000 a month on average.
Silicon Hills News did this profile on the company in 2014.