Reporter with Silicon Hills News
David Gibson retired from the U.S. Air Force as a cryptographic specialist after 18 years in 1995 in San Antonio and then worked construction jobs until he hurt his back.
Since then he's been looking for steady work.
And that's why he enrolled in the first class of cybersecurity training for veterans at the Open Cloud Academy downtown. His $16,000 tuition for the three-month program is paid for through Project Quest, a workforce development program, using a U.S. Department of Labor training grant with additional support from the City of San Antonio and Bexar County.
When he completes the course, he will be certified as a cybersecurity professional.
"Everybody wants that and it's hard to get and it's expensive," Gibson said.
Once he finishes the Open Cloud Academy course, he goes into an internship with Rackspace. He is guaranteed $18 an hour during the course of his internship, he said.
"If I'm successful in that, then they'll pick me up," Gibson said.
On Friday morning, the Open Cloud Academy officially welcomed its first cybersecurity class with 15 veterans. Bexar County Judge Nelson Wolff attended the event along with Sister Pearl Caesar, Executive Director of Project Quest.
The academy has partnered with Coley and Associates, which will be providing the instructors for the class, said Deborah Carter, director of the Open Cloud Academy.
"Vets are great for this program because many of them have security clearance which makes them highly qualified candidates for cybersecurity roles," Carter said.
Future classes in cybersecurity at the Open Cloud Academy will be open enrollment, Carter said. No information is available yet on when the next class will take place, she said. They are going to learn lessons from this program to tweak it and improve it for the next round, she said.
All of the veterans will be paired with a company for an internship upon completing the program, Carter said. The academy is working with seven companies that have agreed to employ them, she said.
The Open Cloud Academy had 20 openings for veterans in the class, but only 15 qualified in this round, Carter said.
The Open Cloud Academy has several open enrollment programs, Carter said. It hosts information sessions at 6 p.m. on the first and third Tuesday of each month on the fifth floor of the Rand Building at 110 E. Houston St., she said. Every summer, the Open Cloud Academy offers a Linux for Ladies scholarship program, she said.
Charles "Chuck" Rodriguez, a retired Major General, served for 33 years in the military, in active duty for eight years and Army reserves for 11 and the Texas National Guard for 14. He also spent 24 years in higher education and the last nine years at Texas A&M San Antonio.
Rodriguez graduated from the Open Cloud Academy in December of 2015. He now works as a support technician at Rackspace.
Military veterans are great candidates for cybersecurity jobs, Rodriguez said. In addition to the security clearances many of them hold, they are also punctual, disciplined workers with great temperament.
"They do whatever it takes to get the job done," he said.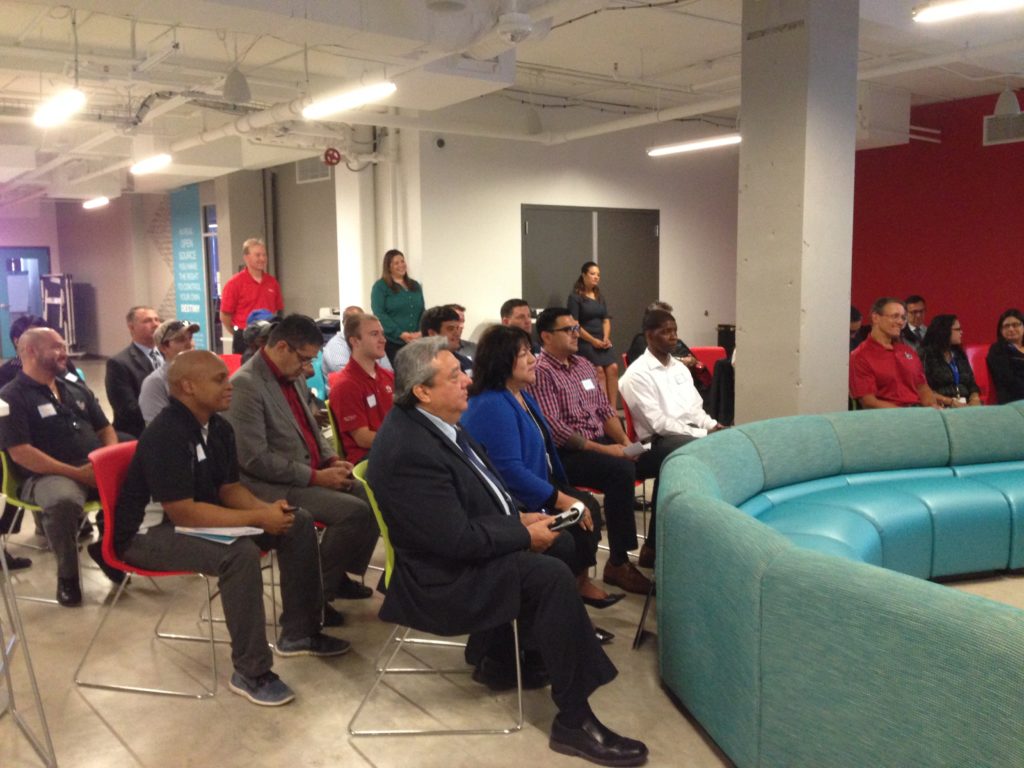 By LAURA LOREK