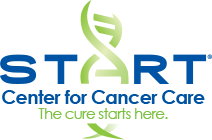 South Texas Accelerated Research Therapeutics, known as START, announced this week that it has opened a comprehensive Phase 1 oncology clinical trials program in Taiwan.
START, which runs the world's largest Phase 1 clinical oncology trials, now operates six centers around the world. The Taiwan site is its second one in Asia. It also operates a center in Shanghai. It also operates centers in San Antonio, two in Madrid and one in Grand Rapids, Michigan.
START Taipei will be located in Taipei Medical University and the center will be able to treat up to 30 patients in its first year, starting this month.
Phase I clinical trial centers test new experimental drug treatments. START serves more than 600 patients annually at its centers.
"Our mission is to accelerate the development of new therapies by taking the unique skills and unequalled expertise that has been cultivated at START and expanding it to other strategic locations around the world," Dr. Anthony Tolcher, clinical director for START, said in a news release. "START's philosophy and model for success is to bring early clinical trials to the communities where patients live. Taipei Medical University has excellent investigators that currently do not have access to the best new agents for the treatment of cancer, making this a great partnership for START and TMU and can transform early clinical trials in Asia."
START Taipei will be led by researchers Dr. Her-Shyong Shiah and Wei-hong Cheng.
"In terms of drug development, I believe START Taipei will become the most important site to assist both biotech companies and big pharma in accessing Asian markets," Dr. Shiah said in a news release. "In terms of patients, I believe START Taipei will bring our patients the enormous benefits of new anti-cancer treatment from pharmaceutical and biotech innovators."
START's work with Phase 1 clinical trial drugs help them get to market faster. It recently worked with the drug Keytruda® (pembrolizumab), a medicine used to treat melanoma or lung cancer by working with the body's immune system. That drug helped to treat former President Jimmy Carter for melanoma that had spread to his brain.
"Keytruda is a new class of cancer drugs labeled as "immunotherapy agents" which work by using the body's own immune system to fight the cancer," according to a news release. "Keytruda is considered a "game changer" in treating melanoma and was tested first at START. Keytruda has been approved by the FDA for use in treating both melanoma and lung cancer."
START's researchers have helped to bring 25 anticancer drugs to market in the past 21 years.