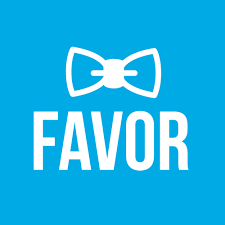 The wait is over for Austin residents and businesses in the outlying areas of Westlake and 360 to get Favor, the Austin-based on demand delivery service.
This week the company announced it has expanded its Austin delivery zone to include Westlake. Its zone expanded west with Texas State Highway Loop 360 as its new border.
Favor's runners deliver seven days a week from 8 a.m. until 3 a.m.
Favor delivers to 18 cities in the U.S. and Canada. Favor's Texas markets include Austin, Dallas, College Station, Fort Worth, Houston, Plano, San Antonio and San Marcos.
Favor has more than 3,500 part time personal delivery assistants and more than 80 full time employees. The company has raised $16.9 million in venture funding.