Bazaarvoice, the world's largest network of active shoppers, this week unveiled its new company headquarters in the Quarry Oaks business park in North Austin.
Its new 137,615 square foot building houses Bazaarvoice's 600 employees. And it includes a Whole Good Market Café for company employees.
"As Bazaarvoice moves into its 11th year as a company, it is important that we have a headquarters that not only reflects the company's storied past and our bright future, but also incorporates the local community we have been tied to for the last decade. This building hits the mark on all accounts," Gene Austin, CEO of Bazaarvoice, said in a news release. "We had fantastic support with making decisions that impacted the design of the building from our external partners – all of whom are local companies renowned in their particular area – as well as from our Bazaarvoice employees. The result is an impressive headquarters building that our employees can feel proud to work in every day."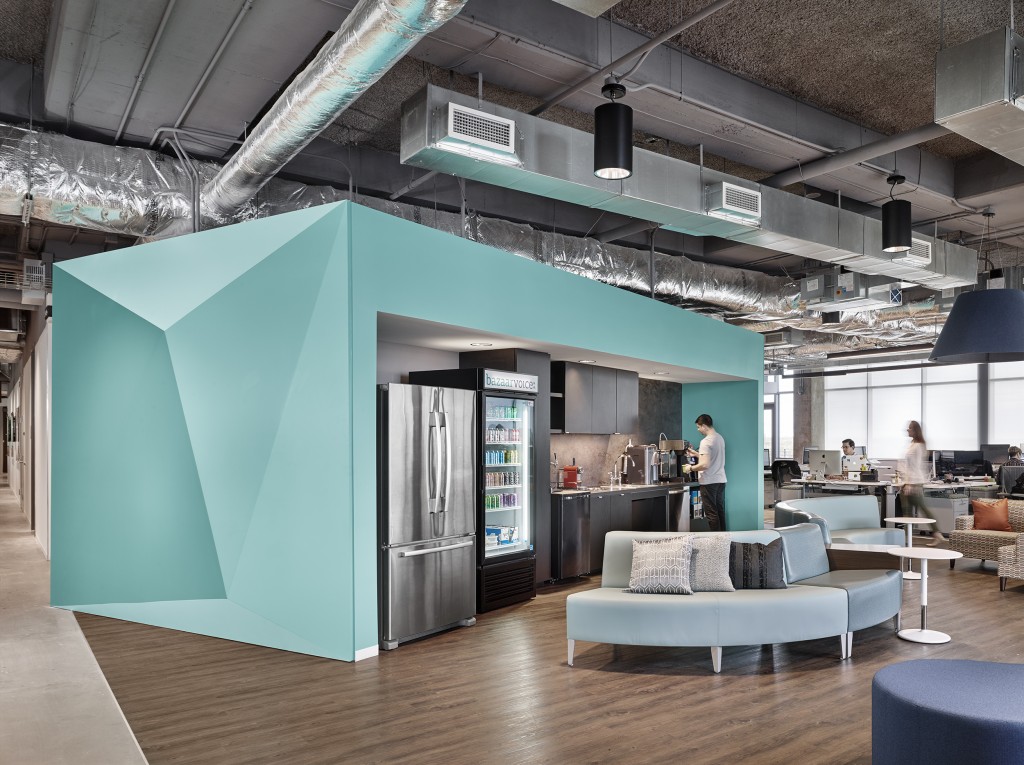 Bazaarvoice's building features a glass-lined central staircase contributes to the company's culture of openness and collaboration. Austin-based Riverside Resources developed the new headquarters which features outdoor decks, four-side cut lueder limestone, curtainwall glass, accented steel beams and exposed interior concrete.
In addition to working with Riverside Resources, CBRE's Workplace Strategy team partnered with Bazaarvoice to create a space that redefines how the company works. The result is a variety of work settings, including both collaborative and private spaces with huddle rooms, sit/stand desks and offices, and focus rooms.