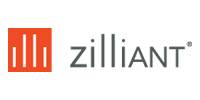 Zilliant, based in Austin, announced Tuesday that it has hired Steve Hale as vice president of its newly launched worldwide channel sales.
Hale will lead, design and execute Zilliant's new channel program. Its channel partners will sell Zilliant data science solutions.
Zilliant, founded in 1999, makes price optimization and price management software.
"We're very excited to welcome Steve to our fast-growing team and build a world-class partner program," Greg Peters, president and CEO of Zilliant, said in a news release. "As the only SaaS provider for B2B price and sales optimization, Zilliant represents a unique opportunity for prospective partners to magnify the value of their offerings. Steve has a clear vision of how we can develop a scalable partner network capable of driving smarter growth and profitability for our customers worldwide."
Hale previously worked as vice president of global channel sales for Sophos and Novell. He was responsible for channel strategies and execution including sales, marketing and enablement with channel ecosystems of more than 30,000 partners worldwide.
Privately-held Zilliant has raised $49.6 million from 10 investors in five rounds, according to its CrunchBase profile.