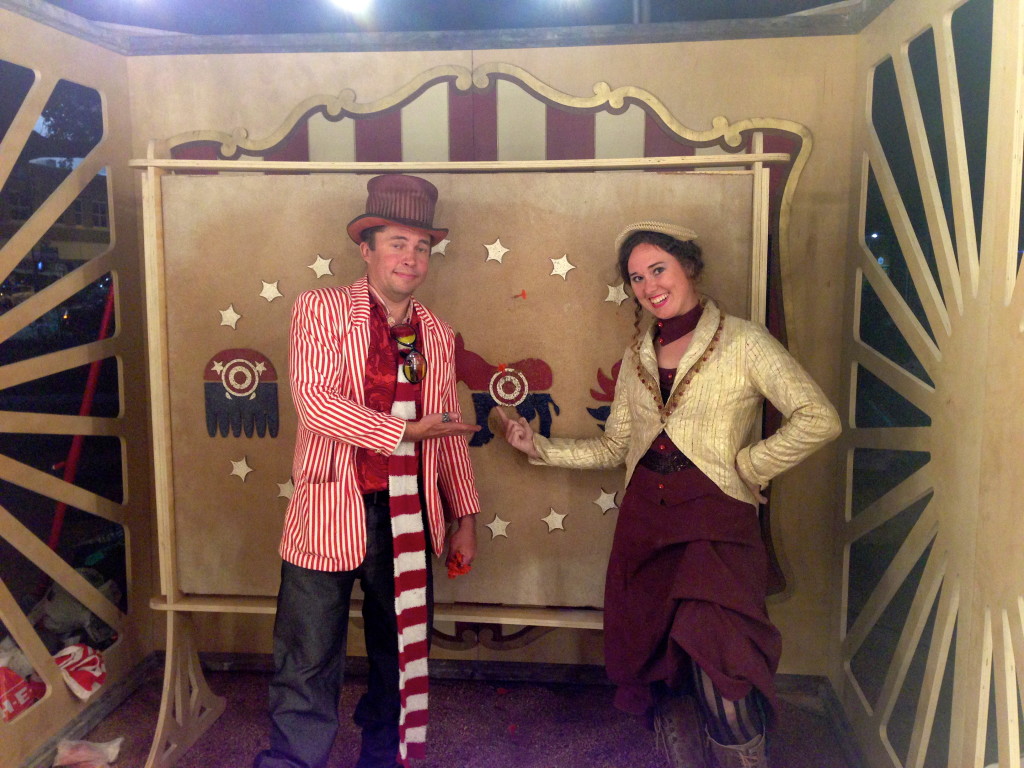 For its fourth birthday Geekdom hosted a free Circus-themed party in downtown San Antonio Thursday night at Main Plaza.
The event featured the Wooden Nickel Carnival, which provided Vaudeville entertainment and vintage style carnival games including ring toss, darts and a hat toss games. The prize for winning at one of the games was a wooden nickel. The evening included stilt walkers, aerial artists, fire dancers, a fire eater, D.J. and so much more.
The Flying Balalaika Brothers, a four man Russian gypsy band out of Austin, entertained the crowd from the steps of the San Fernando Cathedral with a multi-colored light show displayed on the background.
Nick Longo, co-founder of Geekdom, carried a bullhorn and dressed in a black top hat with a red jacket. Graham Weston, co-founder of Geekdom, also attended the event with his family. More than 1,500 people RSVP'd to attend the party which kicked off at 5:30 p.m. and ran until 9 p.m. Several people wore Geekdom hoodie jackets and T-shirts. Alamo Beer Company gave out beer in neon plastic Geekdom cups. Geekdom also gave away sunglasses and had a booth providing information on membership in the downtown coworking and collaborative tech space at the Rand building. And many guests filled up bags with free cans of Red Bull from several coolers around the plaza.
An artist also drew caricatures of people for free. The entire event was free and open to the public.