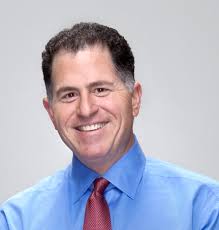 In one of the largest tech deals ever, Dell announced Monday plans to acquire EMC Corp. for $67 billion.
Dell is partnering with Silver Lake and MSD Partners to complete the deal.
VMware, a cloud computing company in which EMC owns 80 percent, will remain as a publicly-traded company. Dell will remain a private company. Under terms of the deal, EMC shareholders "will receive $24.05 per share in cash in addition to tracking stock linked to a portion of EMC's economic interest in the VMware business," according to a news release.
The deal adds servers, storage and security capabilities to Dell, which has been diversifying its business from PCs and Servers into software, data, cloud and cybersecurity in the past decade. A few years ago, Dell took the company private in a deal valued at $25 billion.
"The combination of Dell and EMC creates an enterprise solutions powerhouse bringing our customers industry leading innovation across their entire technology environment," Dell said in a news release. "Our new company will be exceptionally well-positioned for growth in the most strategic areas of next generation IT including digital transformation, software-defined data center, converged infrastructure, hybrid cloud, mobile and security."
"I'm tremendously proud of everything we've built at EMC – from humble beginnings as a Boston-based startup to a global, world-class technology company with an unyielding dedication to our customers," Joe Tucci, chairman and chief executive officer of EMC said in a statement. "But the waves of change we now see in our industry are unprecedented and, to navigate this change, we must create a new company for a new era. I truly believe that the combination of EMC and Dell will prove to be a winning combination for our customers, employees, partners and shareholders."