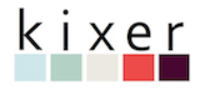 Kixer, a mobile advertising platform with its technical team based in Austin, just got acquired by LAKANA.
Kixer is based in Los Angeles, but Jake Moilanen, its co-founder and Chief Technology Officer, lives in Austin and so does the company's technology team.
LAKANA, based in St. Paul, Minn., did not release the terms of the deal. Its local media platform network reaches nearly 220 million unique monthly users across 300 sites. Kixer helps marketers promote their products through its mobile app "over 400 premium web publications that in aggregate reach over 110 million unique visitors and generate 1.5 billion page views per month."
"As the mobile ecosystem continues to evolve, mobile app marketing has become a multibillion-dollar advertiser category poised to double in size over the next 12 months," Phillip Hyun, LAKANA's president said in a news release. "Kixer has quickly become a leading platform for app marketers to reach the most valuable users across premium content mobile websites."
Kixer was backed by Lowercase Capital and TenOneTen Ventures as well as a collection of well-known angel investors. Kixer was co-founded by Keith Bonnici, Omar Nicola and Moilanen in 2014.