By HOJUN CHOI
Special Contributor to Silicon Hills News
Austin's growing tech scene and vibrant entrepreneurial community convinced Robert Palmer, CEO and founder of
PotentiaMetrics
, to move his startup from St. Louis to Austin last year.
The company, developed through a partnership with the Office of Clinical Research Outcomes at the Washington University School of Medicine in St. Louis, does data analysis. It compares large sets of data and helps businesses and institutions make better sense of complex variables that need to be considered when evaluating patient care.
PotentiaMed, one of the startup's featured products, collects patient data from multiple hospitals and hospital systems to help physicians come up with the best possible treatment options for their patients. Palmer said physicians have the difficult task of finding out the best solution for each patient, as many variables can affect how an illness affects the body.
Healthcare institutions have had tools that can make broad inferences about the institution's patient population, Palmer said. But those tools are limited in scope, and do not take into account the complex variables that set each of these patients apart from one another, he said.
"What our tools address is a more personalized view of healthcare," Palmer said. "Because you don't treat populations; you treat patients."
In 2010, when PotentiaMetrics was still being developed, Palmer's father was diagnosed with prostate cancer. The experience he had with his father, who passed away in 2011, is a motivating force behind the company.
"A lot of the challenge we dealt with in terms of deciding what treatment was best for my father drove me to create these tools so that others do not have to go through the same experience," Palmer said.
Despite the doctor's best intentions, Palmer said the lack of a technology that looked at patients' conditions in a more personalized way largely led to their choosing a suboptimal treatment plan for his father.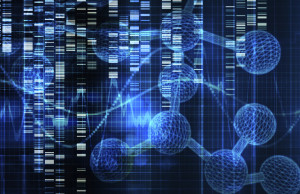 PotentiaMetrics now offers a platform for healthcare professionals to compare more specific patient circumstances. Because this type of analysis takes large amounts of data for comparative analysis, one of the early challenges of the company was convincing healthcare systems to share their information, Palmer said.
"The basis is of our company is really around comparatives," Palmer said. "In order to compare, the first thing we have to do through our outcomes products is to collect the data."
The reputation of Washington University's medical school helped open the lines of communication with other health institutions across the country, Palmer said. Teaching hospitals, which make up a large portion of the startup's current clientele, were more willing to share their data due to the startup's partnership with the university, he said.
"A big part of why we receive data from participating institutions is that they want to know how they're doing compared to other institutions," Palmer said.
PotentiaMetrics takes a neutral stance in all of its analysis, and said that it does not release information that could help identify the source of a specific set of data, Palmer said. The service, in other words, is not designed to judge the quality of care at a hospital through a ranking system.
By providing information about how well a certain procedure or treatment is performing in relation to other methods, the service provides analysis on complex sets of data that could help even the best doctors with treatment decisions.
"There is no way that an unaided human mind can make these calculations, when you consider the many variables that make each patient different from one another, whether it's gender, ethnicity or in many cases another condition," Palmer said.
The startup, which officially launched in 2013, has closed a total of 12 contracts, all of which were obtained through referrals. Hospital systems, as well as medical technology companies, have chosen to use the company's platform and services, which are sold through subscriptions.
PotentiaMetrics, which began its move to Austin earlier this year, has raised about $4 million through grants, strategic investors and bootstrapping money. The company is now looking for institutional funds, largely to expand its marketing team, Palmer said.
"This isn't going to be about selling as much as it is about marketing our product and letting people know its purpose," Palmer said. "Our marketing approach will focus on making relationships with institutions."
PotentiaMetrics' current team has the technical and clinical background to supplement its marketing push. Todd Steussie, a former-NFL offensive lineman who was a part of the Carolina Panthers' 2003 Superbowl team, has brought his experiences and connections from his career as a professional athlete to manage PotentiaPro, another platform offered by the company.
"One of the great things with my experience in the NFL is that they opened up a lot of doors for conversations with significant people in the industry," Steussie said.
Without going into details, Steussie told Silicon Hills News that the company is in the process of pursuing a potentially groundbreaking deal with an organization with "close ties" to the professional football league.
Similar to PotentiaMed, the sport analysis platform takes granular statistics from professional sports teams, and with the help of experts in the industry, provides reports and analysis that can aid team owners and managers.
"You can't just go off box scores that are recorded," Steussie said. "You have to think about the situations that affect the game, as well as the aspects of the game that inflates or deflates the data."
Steussie, one of the 11 founders of the startup, said he met Palmer through a mutual connection while earning his MBA at the Kellogg School of Management at Northwestern University. Though it wasn't easy, Steussie said that his successful transition from a professional athlete to an entrepreneur in the data analytics industry is deeply rooted in his love for putting in the work to meet the challenge at hand.
"You have to love the process," Steussie said. "You go forward trusting that the patience and time that goes into a company will pay off, similar to the way that patience and time in the film room makes a difference on the field."