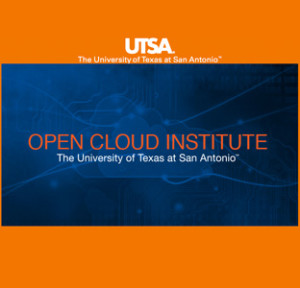 The University of Texas at San Antonio on Thursday announced the creation of the Open Cloud Institute with $9 million in backing.
The Open Cloud Institute will focus on creating degree programs in cloud computing and big data. It will also work closely with companies in the cloud computing industry.
The 80/20 Foundation has pledged "$4.8 million to support four endowed professorships, up to two faculty research positions, 10 graduate student endowments and research funding," according to a news release.
UTSA also received in-kind donations from Rackspace, AMD, Intel, Mellanox Technologies and Seagate. The university also received support from the Open Computer Project and OpenStack Foundation.
"By recruiting the nation's most sought-after scholars, UTSA has developed tremendous expertise in cloud, cyber, computing and analytics. The Open Cloud Institute further builds on that strength," UTSA President Ricardo Romo said in a news release.
"As adoption of cloud computing accelerates, the next industry that will get to harness this powerful and complex resource is academia. This will allow for increased innovation in scientific research and help to solve some of society's grand challenges," Graham Weston, chairman at 80/20 Foundation and Rackspace, said in a news release. "UTSA is emerging as a global leader in academic research built upon open technologies. The Open Cloud Institute will enhance UTSA's capabilities, while boosting the supply of cloud engineers that all of our businesses need in order to power the technology companies of the future."