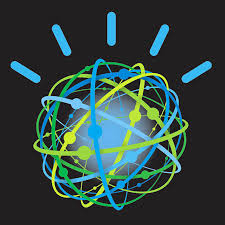 A team of students from the University of Texas at Austin took first place in the inaugural IBM Watson University Competition in New York last week.
The winning team of 12 received $100,000 in seed financing from IBM Watson Group and the Entrepreneur's Fund to launch its application, CallScout, which gives people access to social services.
"The CallScout app, which the State of Texas has approved for pilot, was designed to help streamline the delivery of social services information across mobile devices, ensuring crucial information is available when and where it is needed, especially for citizens without home internet service," according an IBM news release. "The app will integrate local hours of service, route and map information and other relevant data, while automatically delivering push notifications when important details change."
A group of students from the University of Toronto took second place with "Ross," an app that allows users to ask Watson legal questions. A team of students from the University of California at Berkeley placed third with a app called "Patent Fox" that simplifies the patent filing process.
Altogether, IBM invited eight student teams to compete at the Watson headquarters in New York City. The other schools included Carnegie Mellon University; Ohio State University; Northwestern University; Rensselaer Polytechnic Institute (RPI) and the University of Michigan.
"Our business idea and app, "CallScout," enables people in need of help to download an app to a smartphone, use it to conduct a typed conversation with Watson, and get information about social services in their community. (Eventually, people will be able to interact via texting, as well.)" according to a blog post from Bri Connelly, a senior computer science major and team leader for the project. "Topics might include health care, food pantries, temporary housing and other government and non-profit services. We're hoping to launch a pilot of the app with the United Way of Austin by the end of summer."
The team hopes to join the Longhorn Startup Lab, a program at UT that helps students become entrepreneurs, and pursue CallScout as a startup business, according to Connelly.
IBM's Watson is a cognitive computing system that acts like a human brain. It can analyze huge amounts of data easily and understand complex questions spoken naturally.