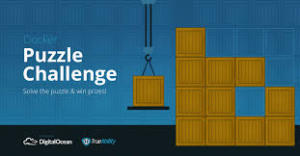 TrueAbility, based in San Antonio, has teamed up with DigitalOcean, to launch the "Docker Puzzle Challenge" to test a competitor's technical aptitude using basic Linux skills and Docker, an open-source technology to deploy apps.
The challenge uses TrueAbility's online technical skill assessment platform, which tests job candidate's technical abilities by performing real-life tasks.
The contest launched on Nov. 1 and runs through Nov. 30th and features a public leaderboard. Prizes include a drone quadricopter, T-shirts and DigitalOcean hosting credits. And the top 10 performers automatically qualify to interview with DigitalOcean.
"We wanted to attract candidates by engaging with them in an innovative way," Ben Uretsky, DigitalOcean's CEO, said in a news release. "A TrueAbility online technical challenge is fun and allows them to demonstrate their ability in a natural environment without the typical stress associated with a technical interview."