Brewbot
, a Techstars Austin startup, just landed $1.5 million in seed stage funding.
The company raised the money from Brad Feld, Bebo Founder and CEO Michael Birch and Federico Pirzio-Biroli, an angel investor in London, Boulder VC Bullet Time Ventures, Hallett Capital and a new fund in Northern Ireland, TechStart NI and SparkLabs Global. The company also raised part of its investment from Angel List.
"Not only have we gained investors, we've gained the experiences of people in the manufacturing, food and drink, engineering, and software industries," Brewbot's CEO Chris McClelland, said in a blog post. "As we embark on a world that's at the intersection of old and new industries this experience adds serious value to our business."
The company, founded by five friends from Belfast, Northern Ireland, makes a personal home brewing robot.
Brewbot has a mobile phone app and specialized hardware machine that lets people chose a recipe and ingredients to brew beer in its home brewing robot. It works for everyone from master brewers to novices.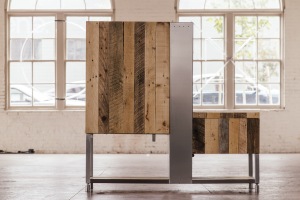 The Brewbot costs $3,000 and it can be customized.
"Brewbot's app features a recipe platform that allows anyone to download or create a recipe so that they can brew a beer of any style. Brewbot takes care of the temperatures, timings and volumes, allowing you to follow along on the app as water is turned into beer," according to a Brewbot blog post. "In order to achieve this, the Brewbot team have developed a new data and visual format that they call the 'DNA of Beer'. This format opens up the reproduction and collaboration of beer recipes, giving brewers the opportunity to share and distribute their beer globally without even shipping a bottle."
Brewbot also raised more than $194,000 from a successful Kickstarter campaign last year,