By LESLIE ANNE JONES
Reporter with Silicon Hills News
In our era of multitudinous, fragmented e-commerce, there's a box subscription service for just about anything – baby clothes, lingerie, gluten-free food, gourmet candy. But until
Cratejoy
, there was no one-stop platform where box curators could get their businesses off the ground.
Cratejoy founder Amir Elaguizy sold his Internet poker data-mining startup to gaming company Zynga in 2011. He continued to work at Zynga for a couple years. After that, the next thing he wanted to do was make a company that could help small businesses and put people on track to becoming their own bosses.
"I thought honestly I was going to be starting a little hobby," says Cratejoy user Amber Golightly who is the founder of The Austin BatBox, which curates local products. She started in May, and thanks in part to the host of services she receives through Cratejoy, box curation is now her full-time endeavor.
Back in 2012, Elaguizy started a new venture with his long-time business partner Alex Morse. They went through several iterations before honing in on the idea that would spur Cratejoy.
In summer of 2013, they were accepted into the Y Combinator accelerator program with an idea for a "push-button" solution that would make it easier for entrepreneurs to start small businesses. At the program, Elaguizy met another entrepreneur who was selling women's clothing through a box subscription service.
Elaguizy and Morse started doing research, calling about 200 people who were in the box-subscription business. Quickly they realized just about everyone was facing similar basic business problems.
"We were on a hack of a bunch of e-commerce platforms – a little bit on shopify, another recurring billing system," recalls entrepreneur Dan Scudder who runs Root Bizzle, a necktie subscription company. Scudder was one of the people Elaguizy initially talked to for research purposes and is now a Cratejoy client.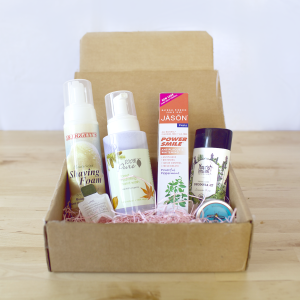 Subscription box curators are often people who are passionate about a particular area of commerce. For instance, one entrepreneur in Elaguizy's beta test is a former art student who curates boxes full of sample supplies so that artists can more affordably try out new products. In other words, box subscription providers aren't necessarily e-commerce masters or people who are equipped to code.
If you run a box subscription service, you can either pay someone to build out your website and e-commerce functions, or you can cobble together existing services – one for payment, another for subscription collection, another for analytics – that don't work quite optimally and are not integrated. The first solution can be expensive, the latter is cumbersome.
With what they'd learned, Elaguizy and Morse began coding in fall of 2013. They kept their heads down through the end of the year and by January they had a prototype of Cratejoy, a one-stop service that would make it easy to begin a box subscription. Cratejoy's offerings include, web hosting and page templates with mobile integration, a subscription billing management system and business analytics.
By the time they were ready to start their private beta test, Elaguizy says they already had a waitlist of 800 merchants, despite not having done any advertising.
What happened was during the research phase Elaguizy had told box subscriptioners what he planned on creating, whom then in turn told others box entrepreneurs. They quickly collected $50,000 in pre-payments from merchants eager enough to pay to enroll in the private beta. At the moment, Cratejoy has 120 companies enrolled and its waitlist has climbed into the thousands.
Elaguizy says they'll be ready for public beta within the next six months. He says that he and Morse bucked the "fast and crappy," get-it-out-as-fast-as-possible startup model. He wants the service to be near perfect before it's fully unveiled.
One of the most rewarding developments so far, Elaguizy says, is that since the private beta began he's seen three of his users quit their day jobs to be full-time box subscriptions business people.
One surprising development has been that 30 percent of demand for Cratejoy has been for subscriptions services rather than boxes. One user is The Fox Society, an Austin-based service that plans date nights for couples. Elaguizy said he's fielded interest from a guy with a lawn maintenance business: He has the same clients all the time, but wants to streamline his business process online.
Within the next year, Elaguizy has plans to build a marketplace where people can shop for different kinds of box subscriptions. To date, Cratejoy has facilitated 22,000 shipments and deliveries in 52 countries.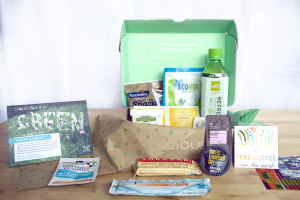 Elaguizy subscribes to every merchant who is using his platform, so his office has plenty of goodies lying about – vitamins, tea, paintbrushes, and a high-quality plush child's toy. He likes working with box curators: They tend to be people who are passionate about their product and committed to delivering quality since every month they must continue to impress their customers. He says his engineers like receiving immediate feedback from their merchant community and the boxes themselves are fun, but what keeps Elaguizy most excited about Cratejoy?
"I'm interested because of the people who quit their jobs."