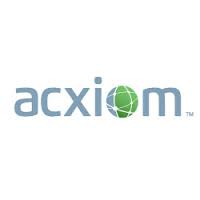 Acxiom, a Little Rock-based software company, announced Monday that it will be opening an Austin office and hiring 150 new employees.
Acxiom is a data mining, analytics and marketing company. It recently launched a site, Abouthedata.com that lets consumers view the details the company has collected about them, according to this story in the New York Times.
The company is looking for people with technology skills such as network engineers, security engineers, system engineers, security architects, network architects, infrastructure architects, software engineers and project managers.
"We are excited about opening new job opportunities for the local market," Janet Cinfio – Austin site leader and VP of infrastructure and technology operations said in a news release. "There is an incredible amount of technology talent in Austin which we hope to tap into as our operations continue to grow and expand."
Acxiom will be hosting a recruiting event on Sept. 25th from 5 p.m. to 7 p.m. at the Steiner Ranch Steakhouse. For more information on the event or job openings, contact Acxiom recruiting at jobs@acxiom.com.
"Acxiom is an industry leader that invests deeply in its communities, its decision to expand operations into Austin is great news for our region and residents," Pete Winstead, Shareholder at Winstead PC and Chairman of Opportunity Austin, a five-county economic development initiative aimed at fostering job-creating investments in the Austin region, said in a news release.
"Acxiom's announcement serves as a testament to Central Texas' supportive business climate, strong technology sector and talent pipeline. We are pleased to welcome Acxiom to Austin, and look forward to working together to build a strong future for our community."
Acxiom's new offices will open in late November and will be located at River Place Corporate Park on 6500 River Place Boulevard.