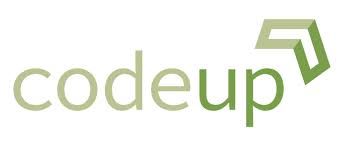 At the School's Out Hackathon at Rackspace last weekend, Michael Girdley served as a mentor and a judge.
He also noticed that out of the 500 kids in attendance, about 200 lined up to borrow a laptop computer.
Most of the kids didn't know computer programming or how to code, he said.
"With so few schools offering programming, many teens in South Texas will go through high school without any exposure to programming," Girdley wrote in an email announcing the program. "That's got to change. These kids deserve better."
Earlier this year, Girdley launched Codeup in San Antonio, a course to teach nonprogrammers how to code. Codeup is on its second class. Girdley has seen the need in the San Antonio community to teach coding to people to get good jobs. The first Codeup class landed 23 job offers with good benefits and salary.
Now he has launched Codeup Teens, a free program where high school students can learn to code during Saturday afternoon sessions with the Codeup staff.
The two-hour sessions will take place starting at 1 p.m. on the fourth Saturday of each month on the 10th floor of the Weston Centre downtown in Codeup's offices.
Codeup Teens can accommodate up to 30 kids and pre-registration is required, Girdley said. Click here to register for the class.
Codeup staff and former and current Codeup class members will teach the class. The curriculum will be based on the student's knowledge of programming. It will be customized to fit the needs of each class, Girdley said.
"I think there's so much demand for this type of stuff," Girdley said. "We can do this 100 times over in San Antonio."