By LAURA LOREK
Founder of Silicon Hills News
Seven startups will pitch at the eighth annual InnoTech Beta Summit on Wednesday.
The event, which takes place at 3 p.m. at the Henry B. Gonzalez Convention Center, will showcase some of the best and brightest new technology startups in San Antonio.
Each team will have five minutes to pitch their venture before a panel of judges. The winner will get a plaque from the Greater San Antonio Chamber of Commerce and a one-year membership in the organization.
The winner will also receive a trophy from Silicon Hills News and second and third place winners will also receive a prize.
Soloshot, a startup that makes a tripod system that automatically keeps a camera trained on a subject, won the InnoTech Beta Summit last year. And in 2012, CallGrader, a company that makes software to track sales calls, won.
Silicon Hills News readers can attend InnoTech, the day long technology conference at the Henry B. Gonzalez Convention Center for free by using the discount code BETA99 to register.
The judges for this year's event include Pat Matthews, co-founder of Webmail.us, investor, Sharon O'Malley Burg, a technology consultant and Erach Songodwala, an angel investor.
The startups pitching include:
Codeup – is an intensive, 12-week live bootcamp that turns non-techies into computer programmers. "We all know education is broken," according to the company. "Our solution is unique, aggressive and it works in providing our students a real future. We have 47 partner employers ready to look at our graduates."
Picture It Settled – which bills itself as "Moneyball for negotiation." "The behavioral software has learned negotiating patterns from parties to thousands of litigated cases in a wide variety of jurisdictions and claim types," according to the company. "It uses that intelligence to make accurate predictions of where a negotiating round is headed in time for parties to act on it using the program's planning tools."
Remote Garage – a storage service backed by the Rackspace founders' Geekdom Fund. The company picks up customers' belongings, stores them, and delivers them back on demand. The inventory is available to view online.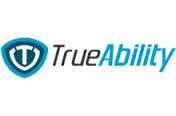 TrueAbility – a community for technical professionals to learn, grow and (im)prove their skills. Its assessment platform, AbillityScreen, is a job simulator allowing tech pros to practice in a live environment. "Its job board helps companies validate the skills of job seekers, simplify the hiring process with stacked rankings, and enables tech pros to prove their skills by taking a technical interview in a real environment–from anywhere," according to the company. TrueAbility graduated from the Techstars Cloud accelerator and has landed venture funding.
InnerAlly – is a platform that lets people perform simple actions to stabilize their mental health. "Every year billions of dollars are forfeited to lost productivity of employees suffering from depression, anxiety, and other mental health issues," according to the company. "By empowering workers to maintain their mental health we can dramatically reduce those losses."
SocialRest– A software tool that helps businesses measure their return on investment for social media. The software tracks how "content is being shared across Facebook and Twitter; but even more valuable is the fact that SocialRest is also able to identify revenue generated because of this shared content," according to the company.
Biovideo– "provides new parents a priceless gift – a breathtaking movie, set to music, of their baby's first day of life," according to the company. "It films and creates more than 3,000 such personalized movies each month – delivered before the new family leaves the hospital."
Innotech is an advertiser with Silicon Hills News