By LAURA LOREK
Founder of Silicon Hills News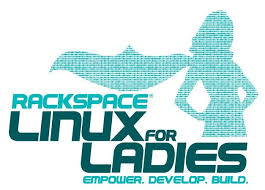 At the Women in Tech Networking event at South by Southwest Interactive last week, Rackspace Hosting launched its new training program, Linux for Ladies, aimed at helping women get top jobs in the IT industry.
"Because of our rapid growth we want to make sure we have talent in the pipeline," said Vivian Tate, Rackspace diversity program manager.
Currently, women occupy only 26 percent of computing-related jobs in the U.S., according to a recent survey by the Bureau of Labor Statistics. Rackspace wants to increase the number of women in technology jobs at its company, Tate said.
The jobs pay well too. According to Glassdoor, the national average for a Linux Systems Administrator I is $57,000.
"Rackspace has a very competitive starting salary and offers Rackers multiple opportunities to advance their careers," according to the company.
The Linux for Ladies training program will be delivered through Rackspace's Open Cloud Academy. It's designed for women to achieve the right skills and certifications for IT jobs.
Rackspace plans to provide scholarships to 20 women in the first class. The scholarship will allow them to take the Linux System Administration training for free.
Rackspace's Open Cloud Academy, based on the sixth floor of the Weston Centre downtown, launched a year ago. Its mission is to provide students with affordable IT certifications to bridge the IT skills gap and build San Antonio's tech workforce.
Since its launch, the Open Cloud Academy has graduated 110 students and Rackspace has hired 31 of them. But 49 students just graduated and Rackspace is expected to make some offers to some of them too, said Deborah Carter, Rackspace Open Cloud Academy manager of operations.
Rackspace is holding a session on March 26th at 6 p.m. at the Open Cloud Academy for more information on the Linux for Ladies program.
The Linux for Ladies program, which trains women to become Linux system administrators, costs $3,500. Women must be 18 years or age or older and have a high school diploma to participate. The program begins June 2nd and lasts eight weeks. It runs from 8:30 a.m. to 5 p.m. Monday through Friday. Applicants must have a CompTIA network plus certification to participate. Rackspace offers a self-paced program to achieve that certification.