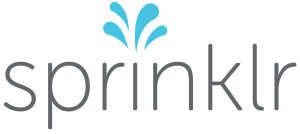 New York-based Sprinklr announced Wednesday its acquisition of Austin-based Dachis Group, which specializes in social and brand analytics.
The combination creates a formidable company. Together, they "have raised more than $95 million in venture capital, acquired 11 companies, including three of the original 13 Facebook Preferred Marketing Developers and served over 50 percent of the Fortune 500," according to a news release.
The terms of the acquisition were not disclosed.
"The addition of Dachis Group's technology accelerates our product by at least 12 months," Sprinklr Founder and CEO Ragy Thomas said in a news release.
"Our clients have been demanding a real-time social solution that gives them the ability to gain insights, take action anywhere within the enterprise and measure effectiveness," Dachis Group Founder and CEO, Jeff Dachis said in a news release. "Ragy's clear vision for how enterprises will manage social experiences at every touchpoint, along with Sprinklr's deep enterprise experience and extensive client and analyst validation, confirms that this was the right transaction to build on our longstanding vision for the evolution of social business."
The combined company will serve more than 400 brands and have 300 employees in its offices in New York, London, Delhi, Mumbai and Austin.