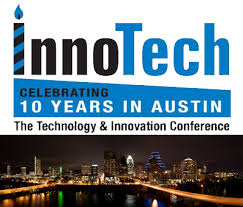 InnoTech Austin recently recognized four of the city's "best and brightest" in the field of Information Technology.
The annual technology conference presented the 16th annual Austin IT Executive of the Year Awards hosted by AITP & SIM on Oct. 16th at the Austin Convention Center.
The awards recognized IT leaders in the private, public, sector and for Information Technologist and Technology Community Leadership. "The following recipients were selected for their leadership as demonstrated through their innovation, creativity, impact and delivery," according to Sean Lowry, the conference organizer.
2013 Award Winners Include:
Diane Kenyon, Senior Vice President of IT, Harden Healthcare
IT Executive of the Year Award Winner – Private Sector
Bowden Hight, Deputy Executive Commissioner for Information Technology and CIO, Texas Health and Human Services Commission
IT Executive of the Year Award Winner – Public Sector
Jim Keeler, PhD, Vice President of Engineering and Operations, Invodo
Information Technology of the Year Award Winner
Amanda Justice, CyrusOne & Chairperson of IT Collegiate & Women of Tech Summit – Austin Technology Community Leadership Award
Full disclosure: InnoTech is a sponsor of Silicon Hills News