By Kristen Tischhauser
Special to Silicon Hills News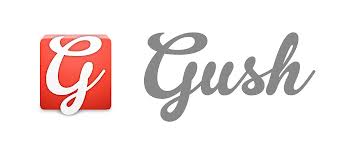 Julian Frachtman is the founder of Gush, which was incubated within Austin-based Jutera Labs, which he also cofounded. The other Jutera Labs founders are Surojit Niyogi and Adam Salamon. On Jutera Labs' first product, DeedorGreed, Frachtman maintained over 2,500 relationships with brands including Walmart and Urban Outfitters.
Gush will officially launch its iPad app in mid-April. With offices in Austin and Bangalore, India, Gush allows mobile tablet users to comparison shop at their favorite online stores and get notified about coupons, deals, and other offers. Gush's shopping mall app pulls together the top 300 brands and provides cross-brand price comparison, so that consumers know they're paying the lowest price available. Gush's mission is to transform the shopping experience on tablets by creating a functional and intuitive one-stop shop for top brands and top offers.
Q. What inspires you about entrepreneurship and innovation?
A. I love the fact that you're really able to disrupt a specific vertical and make changes that can affect people's lives. In the tech sphere its scalable; put a product out there, and in a month, thousands of people are on it. Instagram is the perfect example because it's a unique experience, fun, and overnight a million users were on their platform.
Q. What got you started? In other words, when did you get "bitten" by the entrepreneur bug?
A. It happened early in high school. I was interested in schemes that I wanted to do but didn't have the necessary capital. I then took the traditional path and went to college. After I graduated, I saw my friends go off to their 9 to 5 roles; I knew innately that lifestyle didn't appeal to me.
My first job out of college was at a medical manufacturing startup. I was originally drawn towards this career path because I wanted to make a big difference at a small company. To my surprise, it felt more like an engineering company instead of having a startup feel. The company wasn't as innovative and tech forward for what I was looking for. I knew that I needed to expand and go beyond that and find other like-minded people to work with.
Q. How is Gush setting the stage to disrupt your industry?
A. Gush has unlimited opportunities in the industry because there's no single market leader in the tablet shopping market space. Amazon and Fab have done a great job in serendipitous shopping. However, Gush provides multiple features and can pull in all the stored information in one product. We've created the Swiss Army knife of shopping apps and are able to offer the best online shopping experience for consumers.
Q. In your opinion, where (what industry segments) are the most opportunities for aspiring entrepreneurs?
The ability to manipulate big data is a horizontal skillset. We're now able to understand the massive amounts of information we're bombarded with and make it worthwhile and valuable for people –
aspiring entrepreneurs need to take advantage of this. Hipmunk has done an amazing job at this – they migrate results and put it into a great user experience.
Q. Three things you love about being in the Silicon Hills tech scene?
A. • Still somewhat of a nascent tech space – you won't find people quite as jaded after being in the tech scene for a while, which is refreshing.
• Support from larger tech companies – eBay, Facebook, Apple are all opening up offices here, which means more opportunities for the startup and tech community.
• Environment – not only is this city welcoming and friendly, there's always something fun going on. Austin is known for its festivals (Austin City Limits, SXSW, Fun Fun Fun Fest, etc).
Q. When things get tough, what keeps you going? What are some of your tricks? In other words, how do you stay SANE?
A.• I use Asana as a task management tool on a daily basis. You can segment and organize tasks, which makes things seem more manageable.
• Running for a few miles outside.
• Reminding myself of my responsibility to our employees and investors to succeed. At the end of the day, you are insuring that everything gets done to make sure all parties involved are happy.
Q. Who inspires you? Do you have any mentors that have been an integral part of your success?
A. A lot of my tech learning has been working with my co-founders at Jutera Labs, Roj Niyogi and Adam Salamon. It has been an honor and privilege to work with individuals with so much experience and knowledge. I spend a lot of time with them and by understanding their view of the world – it has helped me excel and grow.
Q. What is one [surprising] thing about you that most people don't know?
A. I played the djembe (drums) in a reggae band for a year and half.