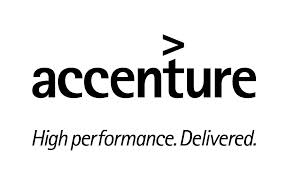 Accenture announced Wednesday plans to open an Austin center of innovation to provide software and technology services to its health and public sector divisions.
Accenture plans to hire 300 employees for the center by the end of the year, bringing its total Texas workforce to more than 5,000. Accenture already has an office in Austin and others in San Antonio, Houston and Dallas.
"Accenture has been growing in Texas for many years, and this expansion in Austin is being driven by our success in helping state health and human service agencies around the country leverage cost-effective, leading-edge technology to modernize their IT systems and improve productivity," Stephen J. Rohleder, the Austin-based group chief executive of Accenture's Health & Public Service operating group, said in a news statement. "We are focused on helping public agencies seize transformative opportunities to improve citizen services while adapting to budget realities. We have worked with the state of Texas for over 30 years and Austin is key to our efforts to leverage technology and software to meet government needs."
Accenture is the fifth major company to pick Austin for a major expansion in the last year. General Motors put an innovation center there and plans to hire 500 employees. So did Union Pacific and Visa. And Apple announced a major $304 million expansion there with 3,600 new employees in Austin.