BY IAN PANCHEVRE
Reporter with Silicon Hills News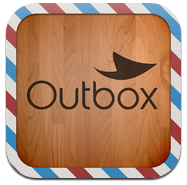 Austin-based Outbox Mail has been making huge strides as of late. Outbox, a self-described "beautiful inbox for your postal mail," is expanding beyond its initial pilot in Austin, where for the past year and a half more than 500 customers have enjoyed the service.
As of this week, Outbox has officially broadened its reach beyond the Silicon Hills to include Silicon Valley.
Now, selected zip codes in the San Francisco bay area can take advantage of the service.
"Our time in Austin has proven out both our model and the value of the service to our customers," explains Evan Baehr, co-founder of Outbox. "We are ecstatic to launch in San Francisco and can't wait to show thousands how we can make their lives easier."
Outbox is an innovative service that collects and organizes physical mail into a digital format for its users. "All a user has to do is sign up and take a picture of their mail key, and we'll take it from there," notes Outbox Engineer, Juan Carlos Jimenez.
After doing just that, Outbox's team – fondly known as Unpostmen – retrieves a user's mail from their mailbox three times a week. The mail is then returned to Outbox's secure warehouse, where it is promptly digitized and then delivered via the Web. Users can browse, organize, prioritize, discard, and unsubscribe from their physical mail through their computer, iPad, and most recently, iPhone. Additionally, users can take advantage of features like reminders and to-do lists which help them manage important deadlines.
And the amazing thing is, this service is available for a flat fee of $4.99 per mailbox, per month. No hidden fees, no volume based billing. Just the cost of a wrinkled Lincoln.
For those interested in the service, they can experiment with a free demo to get a feel for how the technology functions. A user will quickly take note of the application's ease-of-use and aesthetic beauty. Yep, Outbox isn't only making mail easier to manage, it's also making it sexier.

"This is an exciting time for anyone and everyone that receives snail mail," explains Will Davis, Outbox co-founder and a former classmate of Baehr at Harvard Business School. "Mail is an essential mode of communication, but nobody has taken the leap to modernize it and make it meaningful again. That's precisely what we're doing in Austin and now San Francisco."
Certainly, the postal system is in need of some innovation, and, dare we say, modernization. In 2011, over 168 billion pieces of mail were delivered throughout the United States. And as an industry, postal mail stands large at an estimated domestic value of $900 billion. Despite an astounding volume of physical mail underlining a tremendously valuable service, the U.S. Postal Service is struggling.
Facing layoffs and shuttered offices, the USPS recently announced its plans to discontinue mail service on Saturdays, in an attempt to address cash flow issues that exceeded $15 billion in losses in 2012. The cut, which is expected to begin in August, should save the USPS about $2 billion a year. And in perhaps a greater sign of desperation, the USPS has announced a new product line of "Rain Heat & Snow" clothing and accessories. Yes, the USPS is getting into the fashion business.
Despite the challenges facing the USPS – and the various reforms it is considering – the core service of sending and receiving mail seems all too stale and familiar for the end customer. Outbox, on the other hand, is determined to blaze a new trail. By stubbornly pushing physical mail into the digital era, Outbox breathes a fresh sense of social interaction into the postal mail experience. Outbox empowers its users to engage mail on their terms, when they want, where they want.
Outbox is backed by an impressive group of investors, including Mike Maples, Jr. (Twitter), Adam Ross (Yammer), and Peter Thiel (Facebook). The expansion into San Francisco, the recent release of its iPhone application, and the glowing reviews that Outbox has received – both offline and online – only validate the momentum that Outbox has been steadily building.
Davis hopes that Outbox will be available "across the country in the near future." Until then, non-residents of Austin and San Francisco can continue to mutter a small curse under their breath, every time they make the trek to collect their snail mail in the rain, heat, and snow.