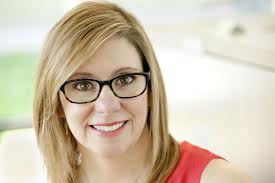 Liz Elam, founder of Link Coworking in Austin, is getting ready for a huge conference next week.
But it's not South by Southwest.
It's the Global Coworking Unconference Conference, which takes place next Tuesday and Wednesday at the Austin Music Hall at 208 Nueces St. The first day is a formal conference with an unconference taking place on the second day.
"I follow coworking and I study it all the time," Elam said. "I look at trends. I go to the European coworking conference. And I don't know a coworking space that isn't planning for expansion and growth."
The number of coworking establishments doubled last year and today more than 100,000 people work in coworking spaces, according to DeskMag, which covers the industry.
"I just opened my second space this past year," said Elam. "You need to know how to fund it. You need to decide who you want to be and how you're going to manage it."
Coworking spaces are networking goldmines for people who work there, Elam said.
"They are run by Josh Baer, Liz Elam or a Kevin Koym – people who are connectors – people who know people," Elam said. "The average coworking space is 44 spaces. Mine is about 70. The people in those spaces are also innovators, early adopters and influencers."
This year's conference will cover topics such as how to make coworking profitable, the impact of coworking on society, specialized coworking spaces and alternative sources of funding.
Nick Longo, co-founder of Geekdom, a coworking and collaborative workspace focused on the technology industry in San Antonio, is sponsoring the conference and speaking on a panel.
This is the second year running for GCUC, which is nicknamed "Juicy" for all its juicy content on coworking. The conference brings together the world's experts on coworking including space owners, property managers, investors, academics and entrepreneurs.
People travel from all over the world to attend the conference which is expecting more than 300 people, Elam said.
"We have people flying in from Australia, Europe, Asia, South America, Mexico and Canada," she said.
The conference began when groups of coworking enthusiasts met up at SXSW in 2008, 2009 and spun their gathering into an unconference in 2010 and 2011. Last year, Elam combined a traditional conference with professional speakers and a do it yourself unconference to create the first GCUC.
The coworking movement has become a serious business in the United States, Elam said.
"What we are seeing now is specialization in coworking," she said. "It is coworking but they are really looking for a very specific demographic in a very specific part of the market."
Capital Factory in Austin and Geekdom in San Antonio both target high-technology professionals. Link Coworking welcomes all kinds of workers and doesn't specialize in a particular industry, Elam said.
"What I look for at Link is somebody who wants to get stuff done," Elam said. "At the tend of the day, what you need is a place to be productive."
But niche coworking is a very high growth area. Plug and Play in Austin targets workers with young kids. Kitchen Coworking on sixth street is aimed at people in the food industry.
"On the West Coast, we're seeing maker spaces and people making stuff with their hands," Elam said.
In Round Rock, TechShop is a specialized workplace aimed at making stuff with tools.
This may be the last year for GCUC in Austin. Next year, Elam is planning on hosting the conference in New York, Chicago or Los Angeles.
"It's an amazing conference put on by a few people working really hard," Elam said.
GCUC Tickets are still on sale. And GCUC still has a few sponsorship opportunities available.
Disclosure: Silicon Hills News is a media sponsor of GCUC. And that's because it's one fun, smart and informative conference and we like to cover it. We're also a fan of coworking. And Geekdom is a sponsor of Silicon Hills News.