BY ANDREW MOORE
Reporter with Silicon Hills News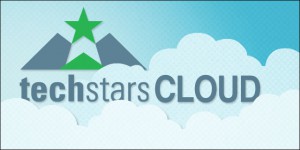 Five weeks into its 13 week program, the startups in the TechStars Cloud program, based at Geekdom in San Antonio, had a chance to blow off some steam with some special, and helpful, guests – the alumni of last year's first program. The alumni startups, which have been successful since exiting the program last April, returned to Geekdom to share beers and stories with the new TechStar Cloud startups at a series of informal hang outs around San Antonio.
Up to this point, the new startups had been meeting mostly with a torrent of highly experienced mentors who gave them advice on how to shape their business ideas and do their market research. Each new startup will meet with around 100 mentors throughout the TechStar Cloud program – as many as three a day in some cases. After the hectic pace of the first five weeks, hanging out with peers and eating barbecue was a welcome change.
TechStar Cloud Managing Director Jason Seats says that talking to alumni startups can be just as valuable as talking to big time mentors like the chairman of Rackspace Hosting, because the experiences of the year one teams hit much closer to home.
"Talking to a team that literally nine months ago was just at Demo Day makes it a lot easier to see the steps that those guys went through," says Seats.
Currently, in the TechStars Cloud program, some of the fledgling startups are just now ironing out their business models after constant suggestions from mentors. Some still have a long way to go before they finish their prototype product and get ready to pitch to investors. Seats says that it's important to give the new startups a sense that they aren't alone in their experience of starting a company.
"This is a hard thing to do and the only people who know what you're going through are the people who have done it," says Seats. "It's really hard
when you're in the moment to take a step back and look at the big picture. Talking to someone who has walked that path and is a little bit ahead of you is really useful for that perspective."
In addition to just hanging out and sharing personal stories, the alumni startups gave a few presentations. Andrew Cronk, co-founder and CEO of TempoDB, gave a presentation about his experience in changing from an engineer to a sales person as his new business grew.
"The first thing you have to overcome in your startup is the obscurity gap. No one has ever heard of you," says Cronk. "You're product is not going to sell itself. If you build it, they won't come."
Cronk says that selling his technology was a major learning experience. Explaining a highly technical product to a non-engineer was not a skill he possessed when he started the company.
"Convincing other people to spend a lot of money to buy new software from someone they've never heard of is an art," says Cronk.
The new startups will get a lot of practice presenting their products in the next few weeks. Richard Grundy, co-founder of alumni startup Flomio, says that the process of explaining your ideas to a constant stream of mentors really helps a startup refine their sales pitch.
"CEOs and CTOs of successful startups, as well as formal companies, come through and vet your ideas and just ask you really hard questions. So it forces you to think about pretty much everything. By the time you're pitching to an investor, who are very much like these people, it's like second nature," says Grundy.
Many of the returning companies also stressed the incredible importance of Demo Day, which is at the end of the whole program where the new startups pitch their idea to a theater full of potential investors. The startups will get eight minutes on stage at the downtown Charline McCombs Empire Theater to impress investors and secure funding for the future of their company.
"They are literally focusing a light on you at the end," says Cronk. "So if you want to raise money, then raise money. If you want to do a big press release and do a product announcement, do that. But do something when you are on that stage."
The new startups will practice their Demo Day presentations every other day after about the midpoint of the program. Mentors will watch and critique every aspect of the presentations from the presenter's slides to their word choice.
Although the alumni weekend was much more of a hang-out time than a weekend of presentations, both Seats and the returning alumni companies view the social aspects of the TechStars Cloud progam as being central to the success of the participating startups.
"So much of TechStars is about shared personal experience that keeps you from making the mistakes that someone else made," says Seats.
"There is a lot of cross-pollination of ideas, and that happens with the social component," says Grundy.
"Something that I really appreciated about the program was really building those personal relationships – because that has, in several cases, allowed me to address issues that I was encountering with my business."
The San Antonio TechStars Cloud incubator is only one of six TechStars programs across the country.
It focuses on cloud technology with one of the key sponsors being Rackspace Hosting. Twelve companies were chosen for the San Antonio program out of several hundred applicants. Managing Director Seats sometimes refers to the Cloud companies as the "plumbers of the internet" – providing technical services to address the needs of much bigger companies.
Geekdom is a sponsor of Silicon Hills News