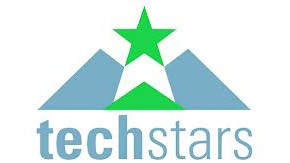 The second annual class of TechStars Cloud will begin Monday at Geekdom in downtown San Antonio.
Two San Antonio companies, TrueAbility and ParLevel System, are among the dozen companies selected to participate in the four-month long incubation program.
TrueAbility, a company founded by former Rackspace employees, provides online skills tests to assess an employee's abilities to do technical skills required of jobs like system administrators.
TrueAbility's team is made up of CEO Luke Owen, Frederick "Suizo" Mendler, Marcus Robertson and Dusty Jones. Last summer, TrueAbility won the San Antonio Startup Weekend competition.
ParLevel System, founded last year by Walter Teele and Luis Pablo Gonzalez, is working on a monitoring system for vending machine operators. ParLevel received a $25,000 in October from the Geekdom Fund, which provides seed-stage funding to technology startups.
TechStars doesn't release the names of the companies participating in the program until Demo Day, which takes place in April, said Jason Seats, managing director of the program. However, some of the companies announced participation in TechStars Cloud.
TechStars has become a launching pad for technology startups with five TechStars programs around the country in Boulder, Boston, Seattle, New York and San Antonio. TechStars Cloud focuses on companies that build online products.
Last year's TechStars Cloud class featured 11 teams which raised $15 million including $2.5 million from local investors in a fund headed up by John Mosher.
This year's program will be housed on the newly renovated 10th floor of the Weston Centre. The floor features bright red and black colorscape with individual offices and a collaborative open meeting spaces as well as a comfy game room stocked with video games systems and TVs as well as couches and bean bag chairs.
Each team receives $18,000 in cash and $100,000 in debt financing. In exchange, TechStars takes a 6 percent stake in the company.
For that investment, the companies get mentorship from successful entrepreneurs, investment, access to a vast network of entrepreneurs, venture capitalists and other resources, and perks valued at $200,000.