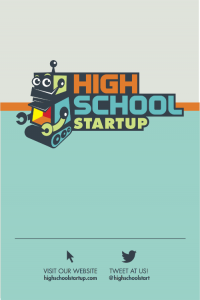 This summer, a group of high school students got together for the first ever High School Startup at Anderson High School in Austin.
The four teams created four companies and four products. Two of the teams have now launched Kickstarter campaigns to market and sell their goods.
The first, Switchbox has raised $2,297 of its $15,000 goal with 49 backers and 30 days to go. The second team created the GiraffeStand, an iPad bed mount.
So far, the GiraffeStand Kickstarter campaign has raised $1,025 of its $4,000 goal from 20 backers with 22 days to go.
The GiraffeStand sprung out of frustration from Tina Bao, a graduate of TAMS in Denton, whose arms got tired when she tried to use her iPad in bed. That problem served as the catalyst for the GiraffeStand team to create a solution.
In addition to Bao, the other team members included Advaith Anand, a junior in the LASA magnet program at Lyndon B. Johnson High School, Scott Davidson of Round Rock High School and Jack Thoene of Anderson High School.