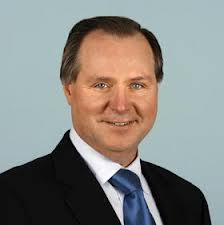 Austin's combination of educational institutions and IT professionals convinced General Motors Cos. to open an innovation center here and hire 500 workers, said Timothy Cox, its executive director for enterprise solutions.
"We're looking for the best and brightest to help us," Cox said Friday morning during a phone interview.
Cox will deliver the keynote speech at Innotech Austin, a technology conference at the convention center next Thursday. He plans to tell the GM transformation story.
"What we are doing and how we are doing it and specific steps we're taking," Cox said.
A big part of that transformation will take place at GM's new innovation center in Austin. Cox has been at the new center, which opened in a former Dell building at 717 E. Parmer Lane, interviewing job candidates.
"It's been good so far," he said. "We have some good people on the ground with us. We're hiring people on a project basis."
GM wants to hire software developers, project managers, database experts, business analysts and other information technology professionals.
"As we go through this transformation of the company we are bringing back in house core IT skills," Cox said.
Software applications that the company once outsourced to others will now be done inside the company to increase productivity and efficiency, Cox said.
Workers in Austin will create operating systems and software applications for GM's Information Technology Group. They'll create a broad range of tools for internal use for GM. They will not be working on in-car engineering design systems, he said. That group is based in Michigan.
"To run a company like GM there's a lot of large sophisticated business processes to automate," Cox said.
In 1984, GM acquired Ross Perot's Electronic Data Systems, known as EDS, for $2.55 billion to modernize and automate the carmaker and to expand into the IT industry. But the integration of the two companies never worked and GM ended up spinning off EDS as an independent company in 1996.
"Because of the speed of the market and competition we found that we can move faster if we have direct control of those resources," Cox said. "It's all about innovating more quickly so we can get a leg up in the marketplace and be more competitive."
Once the largest car and truck maker in the U.S. with more than 48 percent market share, GM's market share has shrunk to around 18 percent of the market in 2012, according to a recent article in Forbes. GM's partners make vehicles in 30 countries. Its brands include Chevrolet, Cadillac, Buick, GMC and Isuzu. Cox drives a Cadillac ATS, a luxury sedan that is
"light and nimble," he said.
While Austin is not known as an automotive center, that's not important, Cox said.
"There are broad array of capabilities required to run automotive company," he said. "While Austin may not be an automotive center it's very much an information technology center. Its breadth of technical skills in this area is a real asset."
GM plans to build four innovation centers around the country. It announced Austin as the first center and a few weeks ago it announced the second one will be located in Michigan. The other two sites have not been announced yet.
GM has also announced it plans to hire 3,000 people from its business partner, Hewlett-Packard. But Cox said he doesn't anticipate that many of those people will be in the Austin area. Most of the employees in the local innovation center will come from Austin, he said.
"We're very pleased to be here," Cox said. "It's a wonderful city. Great people. We look forward to a long and productive relationship here."
Innotech is a sponsor of Silicon Hills News