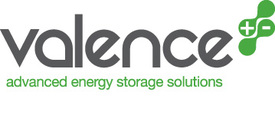 Valence Technology reports it has received notice from the Nasdaq Stock Market that the company may be delisted for not complying with the $1 minimum balance for its stock price.
The Austin-based company, which makes energy storage systems, initially received notification from the Nasdaq on Dec. 13, 2011 that the bid price for its stock had closed at less than $1 a share during the previous 30 business days. That means that Valence Technology was not in compliance with Nasdaq's listing rule. The stock exchange gave the company 180 days to meet its minimum bid requirement. Valence was not able to do that. The company also has negative stockholders' equity and so it doesn't meet other listing standards for the Nasdaq market.
Valence is appealing the ruling and that will stay the suspension of the company's stock pending the appeal panel's decision.