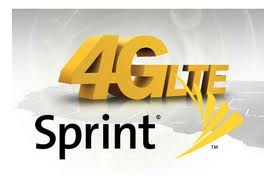 A lot of consumers want smartphones to access data on the go.
But smartphones only work well if they are connected to a smart network that can handle the bandwidth demand from consumers downloading videos, photos and music onto their mobile devices.
Sprint Nextel Corp. has created a smart network, known as Network Vision, that will provide advanced 3G and 4G LTE service in San Antonio, Dallas, Houston and Atlanta by the end of the month. Service in Austin should be available by the end of the year. Sprint expects to roll out the 4G LTE service to 173 million users by the end of the year.

Sprint's network will provide its customers with speeds up to 10 times faster than 3G or third generation cellular service, said Deborah Neal with Sprint. It will also provide improved voice and data quality and stronger signal penetration when people are inside buildings, she said.
In the U.S., people own 327.5 million mobile devices, that translates to 104 percent market penetration, Neal said.
Right now, Sprint operates three completely separate cellular networks, Neal said. The Network Vision ties all of those networks together and lets a device operate on any of them. The Vision Network is an entirely new nationwide network.
"It allows a device to take advantage of all the spectrum Sprint owns," Neal said.
Sprint offered an overview of its new network during a media luncheon Monday at Acenar Restaurant in downtown San Antonio. When asked why Texas cities are among the first to get the service, Neal said "Sprint has always done really well in Texas and in San Antonio specifically."
Sprint first launched its 4G service in 2008. It also introduced the first 4G smartphone two years ago and now offers more than 25 4G-enabled smartphones, USB connection cards, notebook and netbook products, mobile hotspots and routers.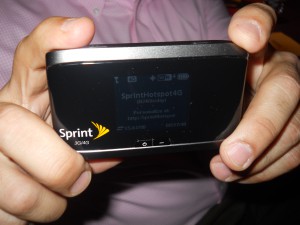 In 2009, Sprint and Time Warner both offered Clearwire's 4G network in a partnership "to help fund the national build out of the company's WiMax-based system, which Clearwire choose as its 4G network technology instead of LTE. Clearwire, which is majority owned by Sprint, also partnered with Comcast, Bright House Networks, Intel and Google as part of the deal,"
according to the San Antonio Express-News.
But the Wi-Max network isn't as popular as the 4G LTE standard which both Verizon and AT&T rolled out last year,
according to this WSJ story.
But the growth in wireless devices is not just coming from phones but from everything from e-readers to blood glucose monitors to Mi-Fi devices and smart picture frames. And the wireless tablet market is projected to grow between 50 percent to 80 percent annually.
Data traffic growth doubled last year and is expected to grow ten to twelve times between 2010 and 2015, according to Roberto Padovani, executive vice president at Qualcomm,
who spoke at the Texas Wireless Summit late last year
.
In fact, Sprint sees the largest increase for cellular use coming from companies using it for machine to machine devices, said Amy Strobietto, Sprint sales manager in San Antonio. Companies that use video surveillance systems and wireless tracking need cellular service, she said. Also, the explosion in smart meters for the home is also increasing the demand for cellular service, she said.