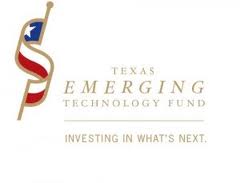 The Startech Foundation, based in San Antonio, serves as the South Texas Regional Center of Innovation and Commercialization, and in that role it is accepting applications from South Texas startups seeking financing from the Texas Emerging Technology Fund.
That state fund provides early stage seed funding for technology startups, university faculty and others that have an emerging technology ready for commercialization.
"The state of Texas has about $50 million from the Texas Emerging Technology Fund to invest into Texas innovation startups in the next 15 months," Jim Poage, president and CEO of Startech, said in a statement. "With almost $43 million already invested into South Texas, several companies and universities have already taken advantage of the available funding from the ETF, more should do the same."
To apply, please contact Erica Amaya at Startech at 210.458.2713 or ea@startech1.org for more details. The application deadline is midnight on July 24.