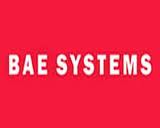 BAE Systems has finished building its new Austin manufacturing center.
The center focuses on technology for defense, aerospace and security industries. The company held a ribbon cutting ceremony on Tuesday.
"This new facility will enable us to quickly produce and deliver next generation electronic systems directly to our war fighters," Lisa Aucion, director of Integrated Vision Solutions at BAE Systems, said in a news release.
BAE Systems has 525 employees in Austin.