By Luke Carrière
Special Contributor to Silicon Hills News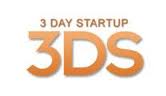 On Friday, 45 student entrepreneurs with diverse backgrounds will participate in the 30th iteration of 3 Day Startup in Austin, a highly energetic, often sleepless, weekend where big ideas are turned into viable companies over the course of three days.
3 Day Startup liberates students from the classroom, and creates an environment where budding entrepreneurs can learn by doing. Over the course of a weekend, students pitch their business ideas, vote on the projects they find the most compelling, and ultimately self organize into project teams to create a prototype, perform market research, and formulate a business strategy. Participating students hail from myriad backgrounds including computer science, engineering, business, law and design, to create the skill set necessary to jumpstart a company. The weekend event is hosted by Austin Technology Incubator.
The culmination of the event is 7:00pm on Sunday April 1st, when students pitch their start-ups to a wide array of Austin entrepreneurs. RSVP here.
3 Day Startup began with a simple idea: start a technology company over the course of three days. Over the last three years it has evolved into a popular event campus-wide with a highly competitive selection process. Companies that have emerged from previous 3 Day Start Up events include: Famigo , Forecast, and HootMe. 3 Day Startup was started by students and is run by students.