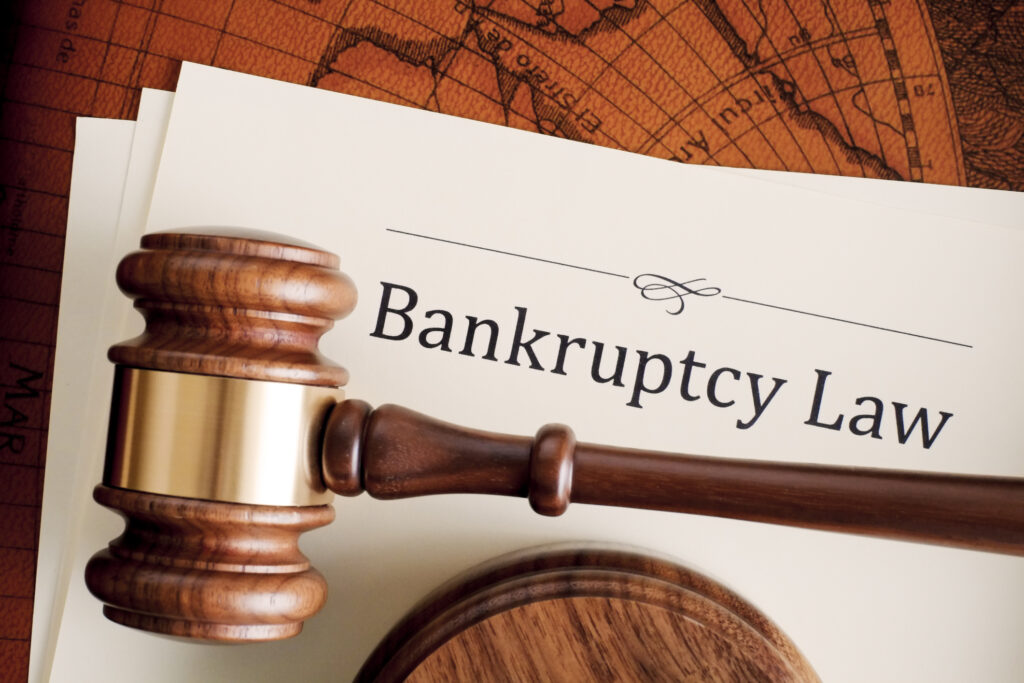 By Laura Lorek, publisher and senior writer of Silicon Hills News
Newchip entered into bankruptcy liquidation last week.
The Austin-based company rebranded as Astralabs, doing business as Newchip and Newchip Accelerator, filed for Chapter 11 bankruptcy reorganization on March 17th, listing $1.7 million in total assets and $4.8 million in total liabilities, according to its filing. But last week, the bankruptcy judge forced the company into Chapter 7 liquidation, according to a letter posted by its co-founder and CEO, Andrew Ryan.
"I deeply regret to inform you that our company Newchip Accelerator after 6 + years of supporting startups globally, has faced a series of unfortunate events which have significantly impacted our operations," said Ryan, formerly known as Ryan Rafols.
Among its top unsecured creditors, the company lists Apex Funding Source of Miami with a $536,000 claim, Clear Finance Technology Corp. of Ontario, Canada, with a $1.5 million claim, and Iruka Capital of New Jersey with a $594,000 claim. All of those were listed as "merchant cash advances," alternative financing for small businesses where the borrower pays the interest upfront, and the lender takes a percentage of the company's future revenue until it's paid back.
In addition, Newchip received more than $776,000 in taxpayer funds under COVID-19 relief programs. It lists the U.S. Small Business Administration as a top 10 unsecured creditor with a claim of $500,000 for a COVID-19 Economic Injury Disaster Loan.
Newchip also received two Paycheck Protection Program loans for $141,289 in March of 2021 and $135,100 in April 2020, which were both forgiven.
Newchip raised $7.9 million in funding from accredited and nonaccredited investors, according to Crunchbase. However, the company has a history of losses. It filed documents with the SEC reporting a net loss of $197,884 for 2016 and a $748,999 loss in 2017. And in 2020 financial filings, it claimed $4.5 million in tax loss carryforwards.
In 2020, Newchip reported earning $2.6 million in revenue from selling its accelerator program to startups and $781,000 in 2019, according to its consolidated financial statements.
Silicon Hills News has been in contact with more than a dozen startups that claim the company took their money and didn't deliver on the promises of the accelerator program. And one startup founder, Angela DiMarco, co-founder of Uniquely Phenom Collaborations in New York, said she paid $7,500 to go through Newchip's accelerator and was pleased with the program.
"The education part of it was like getting an MBA, and where can you get an MBA for $7500, you know," DiMarco said. "I went from not knowing what a KPI was to now being very comfortable that I can walk into a room full of investors and negotiate a term sheet."
But DiMarco said she wouldn't get that chance with Newchip to pitch to investors. She was supposed to do her three-minute elevator pitch to investors last week, which didn't happen. She said she paid an additional fee for that opportunity and would try to get her money back.
In Vancouver, Washington, John Laine is not a happy customer.
In 2020, Laine gave a testimonial in favor of the company during the accelerator's onboarding process. He hadn't yet started the program, but when he did, he was hugely disappointed. Laine has asked the company numerous times to remove his name and testimonial from its marketing materials, but they have not.
At the time, Laine had a fintech startup and wanted to learn about crowdfunding. So he paid $3,800 of a $20,000 fee to participate in the accelerator.
"I did the program for less than a week and a half, and I realized I was duped," he said. "It's the crappiest version of online education you can produce."
Laine contacted his credit card company and canceled the rest of the installments.
"Every business owner I've ever known is an optimist, and they prayed on that optimistic personality," Laine said.
Newchip promised him that they would commit a minimum investment of $100,000 into his startup and that they did that for every startup that went through its program. But, unfortunately, he never got an investment.
Laine said they prayed on a particular avatar, a founder looking for a solution to bring their company forward.
Jari Kemppinen, the founder of Soulbotix, based in Australia, which builds custom ChatGPT-powered metahumans, joined the Newchip accelerator in February and paid $6,000 for the "courseware that gets you nowhere."
"Seeking funding in Australia is a hopeless endeavor," Kemppinen wrote in an email. However, he was attracted to Newchip because it was based in the US and offered remote learning and participation without relocating. He also liked the company's promised connections and introductions to Newchip's extensive VC investment portfolio. Unfortunately, once Kemppinen joined the program, he found little help from Newchip.
"I found that they lacked one-to-one communication, and I was left alone to navigate an enormous amount of content without any help," Kemppinen said. "They just seemed to rely on founders looking after themselves."
Kemppinen has yet to get any introductions to investors and would like a refund.
This experience disheartens him. "I am beginning to think the startup funding ecosystem is corrupt and not worth it," he said. Too much work needs to go into creating so much documentation to gain some funding, he said. "Making solid partnerships, being honest, and working with your customers and partners is easier. That is what will make you money."
A former Newchip employee said the company hired Garibay Ventures, based in Austin, to send spam emails to thousands of startup founders worldwide to recruit new startups for its paid program with the promise of investor introductions.
Ahmed Zobi, CEO and founder of Syntr Health Technologies, based in Irvine, Calif., received one of those emails from Anthony Garibay, CEO and Founder of Garibay Ventures, who claimed to be an investor.
Garibay Ventures said it recently partnered with Newchip's accelerator to "get extra exposure to their investors (which I am a part of)," according to the email. The email included a link to the Newchip accelerator application.
In November 2020, Zobi paid $4000 to participate in the Newchip program. Newchip told him the actual cost of the program was $30,000, but they were granting him a scholarship for $26,000. But when he got the 12-page contract from Newchip, it included a clause that gave Newchip warrants or the right to buy a certain number of shares in the startup at a set price. Zobi showed it to his lawyer, who advised him not to sign. He didn't. And Newchip never followed up to make sure the contract got signed. Zobi participated in the program but got little value out of it. His assigned mentor emailed him and said he was traveling to London. He ghosted him after that. The mentor never responded to follow-up emails or meeting requests, Zobi said.
"At the end of the day, I knew something was off because they never even asked for the contract back," Zobi said.
"I think they just cared about getting as many startups signed up as possible," Zobi said.
Other startups that paid to participate in Newchip's global accelerator program are complaining on social media, primarily LinkedIn, that the company took their money and left them without resources. In addition, some former employees are alleging harassment in the Newchip workplace and a hostile work environment, according to a former employee.
Newchip started in 2016 as a marketplace aggregating the best deals from various equity-based crowdfunding platforms. It also was selected to participate in the Sputnik ATX accelerator program in Austin.
Newchip was not an equity crowdfunding platform itself. But it billed itself as the "kayak of funding," Its website allowed nonaccredited investors to invest in deals for as little as $100 at a time.
The company said it made money from deal listing fees, investment commissions, exchange transaction fees, data analytics, and partners.
Travis Brodeen co-founded Newchip with Ryan Rafols, who has since changed his name to Andrew Ryan.
In 2018, Newchip raised $647,000 from more than 160 nonaccredited investors at a $15 million valuation on the equity crowdfunding platform Wefunder. Its goal was "to be the NASDAQ for the alternative investment market."
But somewhere along the line, according to a former employee requesting anonymity, things went wrong.
The Newchip Accelerator has an F rating with the Better Business Bureau and two complaints from 2022 claiming the company lied to them. One complaint stated the startup paid $6,000 to participate in the program with a money-back guarantee that if they didn't raise funds through Newchip, the accelerator would refund their money. However, the startup did not raise funds, and Newchip refused to repay its money.