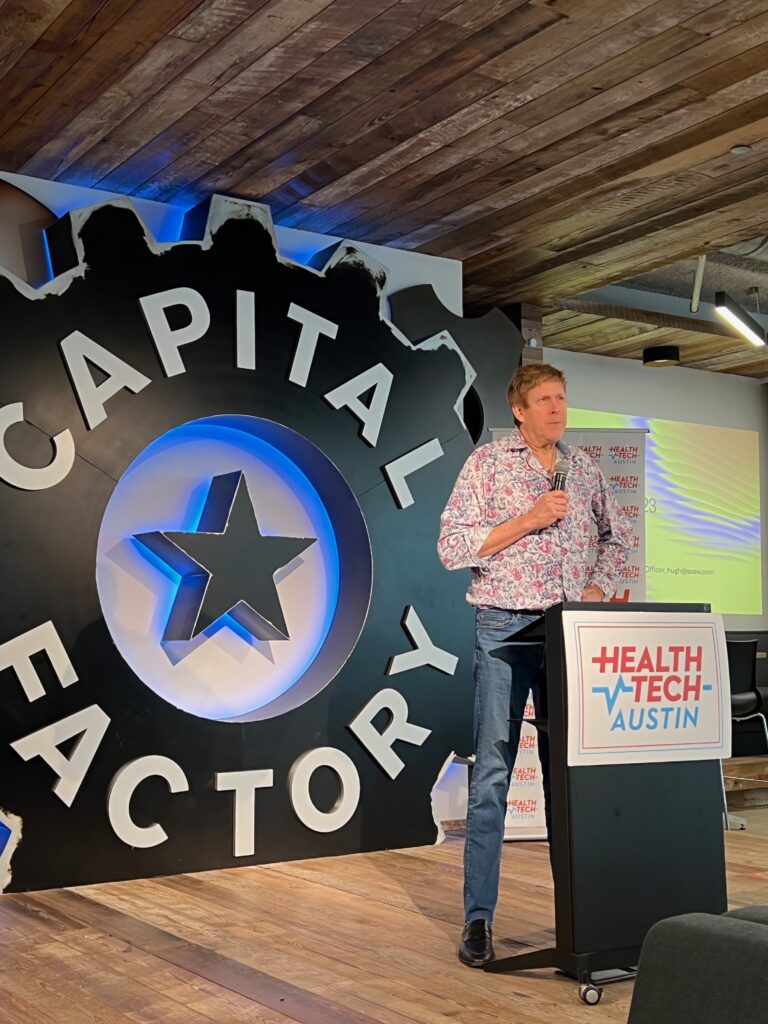 This year's South by Southwest is going to be bigger than 2022, but not yet back to the pre-pandemic level, according to Hugh Forrest, Co-president and Chief Programming Officer at SXSW.
More than 51,000 people are expected to attend SXSW 2023, which runs from March 10th to March 19th.
There's going to be a big increase in international attendance this year, Forrest said.
The SXSW conference features panels, sessions, meet-ups, workshops, networking, and more. It includes Interactive, Film, and Music segments and features 25 tracks of programming.
About a decade ago, SXSW added the Health & MedTech programming track, which runs from March 10th through March 13th, Forrest said.
SXSW added the track because SXSW is largely a reflection of what's happening in Austin, Forrest said. And the Dell Medical School was opening, which spurred development and innovation locally in biotechnology, medical technology, and healthcare.
Forrest spoke Thursday morning at the Heath Tech Austin Future of Care Delivery Summit at Capital Factory. He said the event provided a preview of the kinds of programming that will be showcased at SXSW.
Among the sessions, there will be a discussion on how doctors are using TikTok now to reach younger audiences, Forrest said. Nick Jonas, singer, and songwriter, will be in a featured session titled "Crushing: The Burden of Diabetes on Patients" at 10 a.m. on March 13th.
Forrest also highlighted a documentary, "No Ordinary Campaign," which will screen on March 12th at the Alamo Theater on Lamar. The film focuses on Brian Wallach, a former Obama White House staffer, who was diagnosed with ALS "on the same day he and his wife Sandra brought their second daughter home from the hospital." The documentary focuses on Wallach's fight against ALS and his fight for drug approval and research funding. Journalist Katie Couric is one of the film's executive producers.
The Health & MedTech tracks have grown to be incredibly popular with SXSW attendees, according to SXSW. This year, the content includes everything from aging, data, and FemTech to organ transplants and virtual care. It also includes a new area of focus on brain-computer interfaces, featured in the sessions titled "Hello World: Brain-Computer Interfaces at Scale" as well as in "Superhuman: Meet The World's First BCI Pioneers."
Badges are still available for SXSW at SXSW.