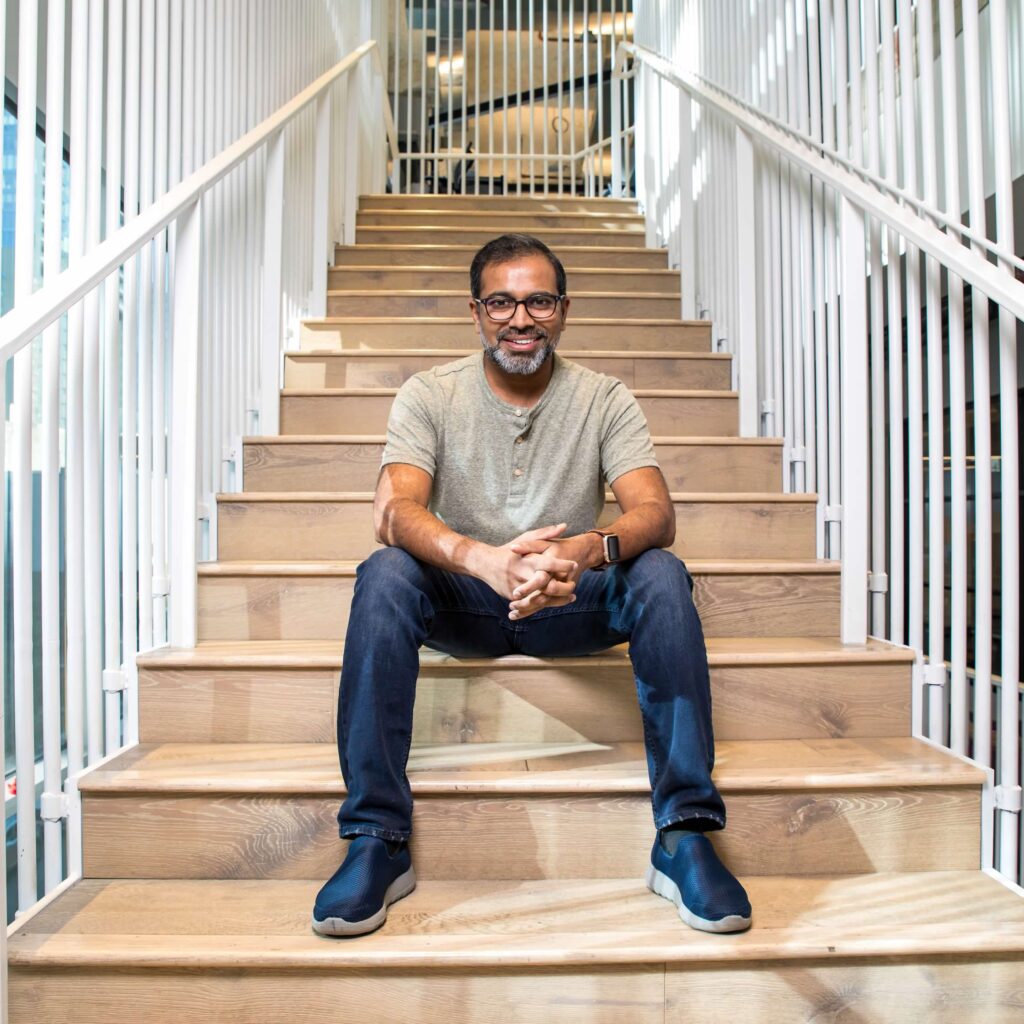 Madhu Basu, the founder of Unnanu, wants to scale his startup to a billion-dollar contextual search company in the next ten years in Austin.
Already, he's been issued a U.S. patent on selecting media using weighted keywords and he has another patent pending. He's focused initially on applying the technology to match job seekers with jobs through Unnanu Hire.
But he sees widespread applications of the technology across all industries.
In this episode of the Ideas to Invoices podcast, Basu discusses his company's plans for 2023 which include raising more than $3 million in seed-stage funding and hiring more than a dozen employees.
Previously, Basu founded and served as CEO of PMCS Services, which provided IT consulting, staffing, and solution services for more than 16 years. He also co-founded IntegrateUS, Prachas Technologies, and The Fresh Vegetable Package company.
"Unnanu is my fifth company," Basu said. "I always found businesses to solve other businesses' problems."
Basu founded Unnanu because he saw a need to map job candidates to job descriptions contextually. He couldn't find a way to do that. So, he built a solution and created better contextual search technology.
"It's actually a search problem," Basu said.
He named the company Unnanu, which means hello in his native Indian language.
"Why? Because our search is so intricate part of what we do, it's kind of like saying hello I need this," Basu said.
Search technology has to be refined, Basu said.
"I think we have a chance to get better at that," he said.
Open.AI with its ChatGPT technology is exploring artificial intelligence and machine learning to provide better answers to search questions, Basu said. He mentions a recent video from Greylock's Intelligent Future Summit featuring a discussion between Open.AI CEO Sam Altman and Reid Hoffman, a serial entrepreneur and general partner at venture capital firm Greylock Partners on the future of AI. In the talk, Altman says with the new conversational AI models, there will be a serious challenge to Google's existing search business. It's a massive trend and very large businesses will be built around conversational AI, Altman said.
Unnanu is targeted at becoming one of those, Basu said. A fundamental problem with AI is it is missing contextual analysis, Basu said. His pending patent is focused on contextual analysis and weighted keywords, he said.
Right now, Unnanu is bootstrapped. The company recently participated in the Founder's Institute program in Austin. And it has since gone on to participate in Founder's Lab, Basu said. It's in the process now of raising funding, he said.
Unnanu used to be based at Galvanize, which abruptly shut down operations in Austin last year. The company is now located at WeWork on Congress downtown.
For more listen to the entire podcast below or wherever you get your podcasts.