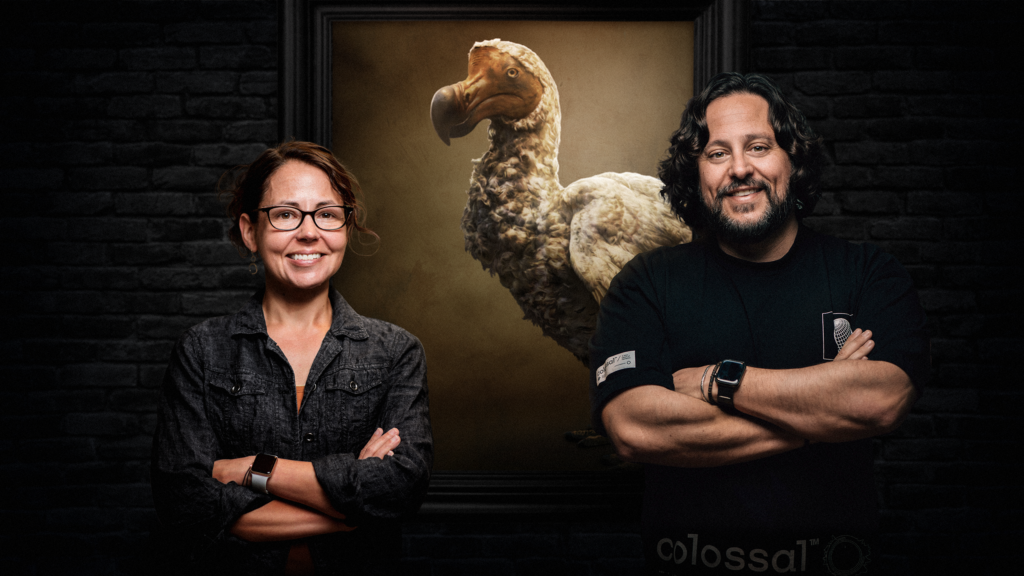 By Laura Lorek, Publisher of Silicon Hills News
First, Colossal Biosciences announced in September of 2021 plans to bring the woolly mammoth back from extinction.
The next year, the synthetic biology company announced plans to bring the Tasmanian tiger, also known as the thylacine, back to life.
Now Colossal is announcing the launch of its avian genomics group, which will bring back the Dodo, a bird species extinct since 1662. Colossal is using breakthrough gene-editing technologies to recreate the woolly mammoth, Tasmanian tiger, and dodo.
Colossal Biosciences also announced on Tuesday that it raised $150 million in Series B financing. To date, the company has raised $225 million since launching in September of 2021. The funding makes Colossal a Unicorn company, meaning its valuation is more than $1 billion.
"It's exciting being a Unicorn, but I don't think it's more exciting than bringing back the woolly mammoth," said Ben Lamm, co-founder, and CEO of Colossal.
In addition, Colossal spun out, Form Bio, a software platform last September, which raised a $30 million Series A round. Colossal, which has 80 employees and 40 external collaborators, has labs in Austin, Dallas, Boston, and Melbourne, Australia. Colossal expects to add additional employees as the various projects progress, Lamm said.
"The projects we are working on, we are seeing early success in the de-extinction efforts, and technology development," Lamm said.
Colossal's latest round is led by the United States Innovative Technology Fund, known as USIT, a private equity fund founded by U.S. Billionaire Thomas Tull, a technology investor. Other investors included Breyer Capital, Bob Nelsen, Animal Capital, Victor Vescovo, In-Q-Tel, Animoca Brands, Peak 6, BOLD Capital, and Jazz Ventures, among others.
"This support by Thomas Tull and the others ensures that we will get further faster," Lamm said.
There is a hunger for this kind of moonshot type initiative that can move the needle forward for all of humanity, Lamm said.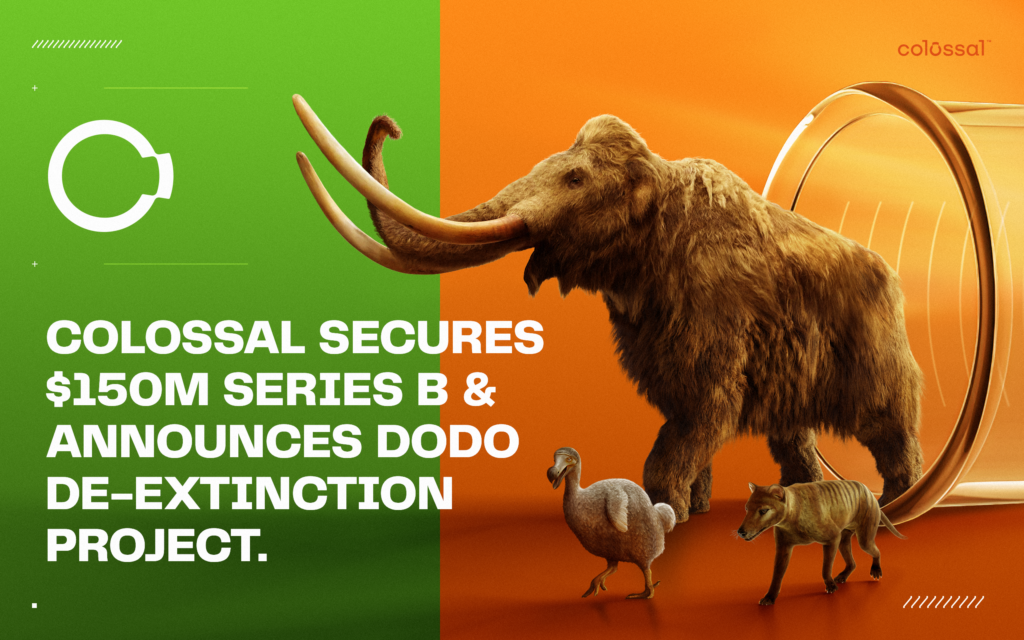 "The World Wildlife Fund found that in the last 50 years, Earth's wildlife populations have plunged by an average of 69% at the hands of mankind," Lamm said. Colossal Biosciences has put together teams of some of the smartest people on the planet to tackle that problem, he said.
"By gathering the smartest minds across investing, genomics, conservation and synthetic biology, we have the opportunity to reverse human-inflicted biodiversity loss while developing technologies for both conservation and human healthcare," Lamm said.
The launch of Colossal's new avian genomics group will help to address the decline in the world's bird population, which has lost more than 3 billion birds in the last 50 years, a stat from the Cornell Lab of Ornithology.
"The IUCN Red List also now categorizes more than 400 bird species as either extinct, extinct in the wild or critically endangered," according to Colossal. "Colossal is on a mission to reverse these staggering statistics through genetic rescue techniques and its de-extinction toolkit."
The work to bring the Dodo back to life is being spearheaded by Beth Shapiro, Ph.D., Colossal Scientific Advisory Board member, and lead paleogeneticist.
"The Dodo is a prime example of a species that became extinct because we – people – made it impossible for them to survive in their native habitat," Shapiro said in a statement. "Having focused on genetic advancements in ancient DNA for my entire career and as the first to fully sequence the Dodo's genome, I am thrilled to collaborate with Colossal and the people of Mauritius on the de-extinction and eventual re-wilding of the Dodo. I particularly look forward to furthering genetic rescue tools focused on birds and avian conservation."
The dodo is iconic, and Shapiro has been working on it for more than a decade at the University of California at Santa Cruz, Lamm said.
"It is the symbol of manmade extinction," Lamm said.
Most of the work on dodos will be done in Texas and the first dodo brought back to life will be a Texas dodo, Lamm said.
Lamm sees other applications for Colossal's gene editing technologies in agriculture with new biofuels and preserving biodiversity, as well as in healthcare with gene therapies and vaccine development. Some of the technologies Colossal is developing will also have government applications, Lamm said.
"Dr. George Church and Colossal's deep work in genomics is creating some of the most cutting-edge advancements in biotech," according to Tull, USIT Chairman. "Their innovative technology has important applications for scientific discoveries, including biomedicine, and we look forward to supporting this crucial work."
Colossal's woolly mammoth de-extinction team, which is headed up by Church, now has more than 40 scientists and three laboratories. They are working with Asian and African elephants to implant an embryo to bring back the woolly mammoth. The team also launched a children's education and research project with the University of Alaska Fairbanks on woolly mammoths in Alaska.
The Colossal thylacine team with 30 scientists in the U.S. and Australia has done a lot of work with stem cells in the lab and they have prototyped an artificial ex-utero development for early-stage marsupial gestation.
"The work is massively accelerated and currently ahead of our internal schedules," Andrew Pask, Ph.D., Colossal Scientific Advisory Board member, and thylacine lead, said in a news statement.
In addition, Colossal recently launched its Conservation Advisory Board adding Forrest Galante, Virginia Riddle Pearson, Iain Douglas-Hamilton Ph.D., Former Lt. Governor of Alaska Mead Treadwell, permafrost research Jim Coates, Alaska's Head of Fish and Wildlife Commissioner Doug Vincent-Lang, and Former Director of U.S. Fish and Wildlife Aurelia Skipwith, J.D.
Colossal has also established partnerships with WildArk, Aussie Ark, Save the Elephants, Elephant Havens, the International Elephant Foundation, Re:Wild, and the AZA's SAFE.
Colossal also added new members to its Scientific Advisory Board including world-leading scientist Christopher E. Mason, Ph.D., Doris A. Taylor, Ph.D., Rachel J. O'Neil, Ph.D., Austin Gallagher, Ph.D., Tom Gilbert, Ph.D., Mike McGrew, Ph.D., Matthew Wooller, Ph.D., and Duane Froese Ph.D.
Colossal Biosciences has 80 employees and Austin-based Form Bio has 45 employees. Colossal may spin out new companies in its not-too-distant future, Lamm said.
"I'm excited about Texas and what we are developing here," Lamm said