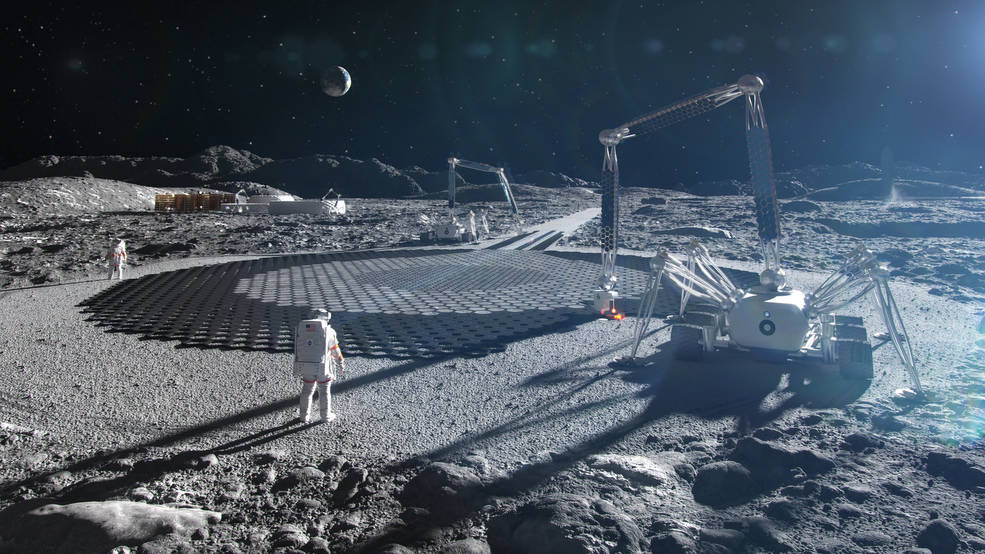 NASA has awarded Austin-based ICON a contract worth $57.2 to develop construction technologies that could help build habitats, landing pads, and roads on the moon.
NASA is planning for long-term human exploration of the moon under Artemis.
"In order to explore other worlds, we need innovative new technologies adapted to those environments and our exploration needs," Niki Werkheiser, director of technology maturation in NASA's Space Technology Mission Directorate (STMD). "Pushing this development forward with our commercial partners will create the capabilities we need for future missions."
ICON already received a Small Business Innovation Research (SBIR) dual-use contract with the U.S. Air Force, partly funded by NASA. The new NASA SBIR Phase III award will support the development of ICON's Olympus construction system, which is designed to use local resources on the Moon and Mars as building materials. The contract runs through 2028.
"To change the space exploration paradigm from 'there and back again' to 'there to stay,' we're going to need robust, resilient, and broadly capable systems that can use the local resources of the Moon and other planetary bodies. We're pleased that our research and engineering to-date has demonstrated that such systems are indeed possible, and we look forward to now making that possibility a reality," Jason Ballard, ICON co-founder and CEO, said in a news release. "The final deliverable of this contract will be humanity's first construction on another world, and that is going to be a pretty special achievement."
ICON will work with NASA's Marshall Space Flight Center in Huntsville, Alabama, under STMD's Moon to Mars Planetary Autonomous Construction Technologies (MMPACT) project.
Previously, ICON 3D printed a 1,700-square-foot simulated Martian habitat, called Mars Dune Alpha, which will be used during NASA's Crew Health and Performance Analog, or CHAPEA, analog mission starting in 2023.
ICON also competed in NASA's 3D Printed Habitat Challenge. The company partnered with the Colorado School of Mines in Golden, and the team won a prize for 3D printing a structure sample that was tested for its ability to hold a seal, for strength, and for durability in temperature extremes.
The announcement comes after ICON's warehouse and original headquarters in South Austin were severely damaged by a fire in the building the day after Thanksgiving, according to the Austin American Statesman. The paper reported a cause for the fire has not been determined.