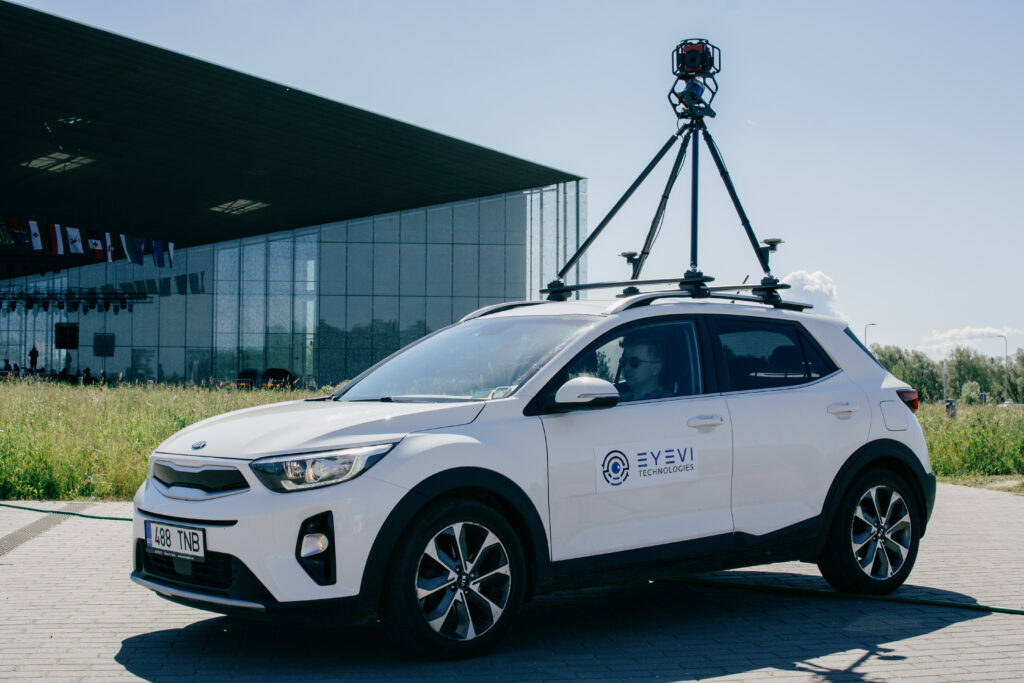 EyeVI Technologies, which is in the geospatial AI-powered digital data production industry in Europe, announced it has opened its U.S. headquarters at Capital Factory. The company's development hub remains in Estonia.
Capital Factory hosted an event on Sept. 23rd to welcome the company with Estonian President Alar Karis, Congressman Lloyd Doggett, and several local city officials and business leaders.
"EyeVI has specialized in a unique area, to analyze roads with artificial intelligence with very high precision and predict the areas which need the most urgent maintenance. By doing so, maintenance companies can minimize the costs of road maintenance," The President of Estonia Karis said in a news statement. "This is a good example of the ways technology can lower our ecological footprint and lead us towards a more sustainable future."
The company plans to focus on road maintenance issues in the U.S. and Texas.  The U.S. congress recently passed the $1 trillion infrastructure bill and the White House estimates Texas will receive about $35.4 billion over five years to upgrade roads, bridges, pipes, ports, and more.
"I am very impressed by EyeVi and what the company might offer at a time when we've put over $30 billion into transportation in Texas through the infrastructure bill we passed a year ago, and we want to see that money go as far as possible. In a state this big, our roadway system and identifying maintenance defects before they occur is really important to us," Texas Congressman Lloyd Doggett said in a news statement.
EyeVi uses artificial intelligence to streamline and automate mapping and geospatial data processing, EyeVi's technology helps road surveying companies and government organizations unlock better insights to solve road maintenance issues. EyeVi cuts cost by 50% on average over conventional road surveying systems used today, according to the company.
EyeVi also recently raised $2 million in a seed round of funding led by ff Venture Capital, with the participation of RKKVC, Decacorn Capital, Iron Wolf Capital, Super angel, Spring Capital, Kaamos Group, and several Estonian business angels including Väino Kaldoja, the founder of AuveTech, and Taavi Rõivas, the former prime minister of Estonia. 
"Expanding EyeVi's presence to North America is another important step in accelerating our growth and will allow us to bring our platform to scale. We are very excited to start offering US companies our road network intelligence solutions," Gaspar Anton, CEO of EyeVi, said in a news statement.
EyeVI also participated in the DOT studio focused on electric vehicle charging and pavement marking analysis in New York City.