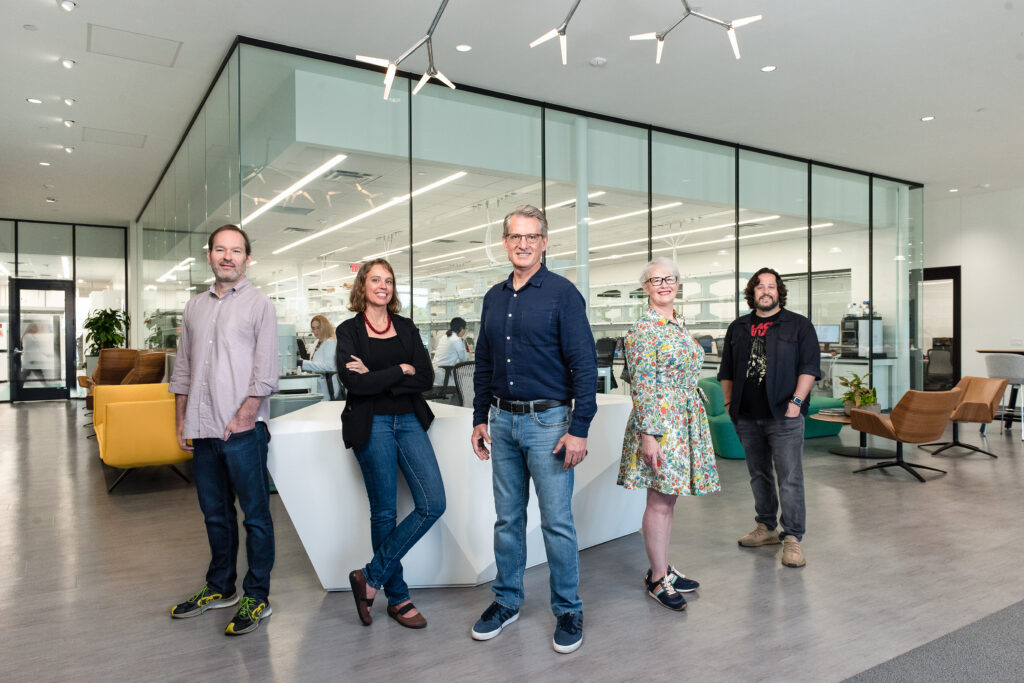 Colossal Biosciences, the company bringing the wooly mammoth and thylacine back to life, Tuesday announced it is spinning out a new venture: Form Bio.
The new company will develop and sell a computational life sciences software platform. Form Bio has raised $30 million in Series A funding led by JAZZ Venture Partners with participation from Thomas Tull, Colossal lead investor.
Form Bio plans to use the funds to further develop its software platform that allows scientists to manage large datasets, process data, visualize results and collaborate with peers. It also plans to hire staff across all business functions, said Kent Wakeford, Form Bio's Co-CEO and Co-Founder.
"An important area of focus for Form Bio are machine learning models created for cell and gene therapy companies that are proven to optimize the safety, efficacy, and manufacturability of constructs for the next generation of drugs for human health," Wakeford said. "This new product feature has the potential to radically reduce costs while enhancing speed and safety of cell and gene therapies that come to market in the future."   
Colossal Biosciences was co-founded with Professor George Church of Harvard University to apply cutting-edge advancements in synthetic biology to address issues of loss of biodiversity, species preservation, and restoration, Wakeford said.
"To advance these objectives, Colossal developed a software platform to expedite the discovery process for CRISPR gene editing and genome assembly," Wakeford said. "We quickly realized that the platform and machine learning models we created not only advance Colossal's mission of engine extinction but are also directly beneficial to the entire field of synthetic, biology innovation including bio-manufacturing of medicines, biomaterials, biofuels, recyclable plastics, and food alternatives."
Form Bio has the potential to play a central role in helping companies working on life-enhancing innovations to reach their greatest breakthroughs faster, Wakeford said.
"By spinning out Form Bio, the company is able to raise capital, build out dedicated teams, and make the platform available to the broader synthetic biology ecosystem, all while creating shareholder value for the Colossal investors," he said.
Form Bio was co-founded by Ben Lamm, Andrew Busey, and Wakeford.
With the launch of Form Bio, Wakeford will transition from  Colossal's Chief Operating Officer to Form Bio Co-CEO,  where he will work alongside Co-CEO Busey and support Colossal's CEO and Board of Directors in an Executive Special Advisor role. Former Biolabs Chief Operating Officer, Adam Milne, has also joined Colossal as its new Chief Operating Officer.
Form Bio's primary offices are in Austin and Dallas. The company has 40 employees with plans to expand to 75 by the end of 2023 with the majority of those in Austin, Wakeford said.
"Form Bio is the missing piece in scientific discovery," Lamm, Colossal Co-Founder and CEO, said in a statement. "When you have a big scientific endeavor like de-extincting a species, you not only need the smartest scientists in the world, you need powerful software, much of which simply hasn't existed until now. After reviewing everything available on the market, we chose to create our own software solution. Now, we want to share this modern, comprehensive platform with the broader community to impact other areas of scientific innovation, including human health."
Form Bio's customers are cell and gene therapy companies, as well as other biotech companies that use advanced molecular biology to develop advanced biologics such as mRNA-based drugs and CRISPR therapeutics and that includes Colossal, Wakeford said.
"Other synthetic biology companies and the research community will also benefit from using the Form Bio platform," he said.
"Computer-aided design, fabrication, testing analyses, and machine learning are key to the future of bioengineering in general and specifically the restoration of endangered and extinct genetic diversity for keystone species in vital ecosystems. Form Bio is the software critical to paving the way. As scientist-engineers we need these pipelines and look forward to faster breakthroughs in scientific discoveries and applications, now that software has caught up with science," said Colossal Co-Founder Church, Professor at Harvard Medical School and MIT and director of Synthetic Biology at the Wyss Institute in Boston.
This is the first spin-out from Colossal, but the company expects to spin out other ventures in the future, Lamm said.
Earlier this month, the White House announced an Executive Order creating the National Biotechnology and Biomanufacturing Initiative, along with multi-billion dollars of funds to support the initiative, said Wakeford.
"The U.S. bioeconomy is currently valued around $1 trillion dollars and expected to grow to over $30 trillion dollars over the next two decades," Wakeford said. "Form Bio's platform and machine learning technology will help propel this rapidly growing industry and advance scientific innovation throughout Texas and the rest of the country."