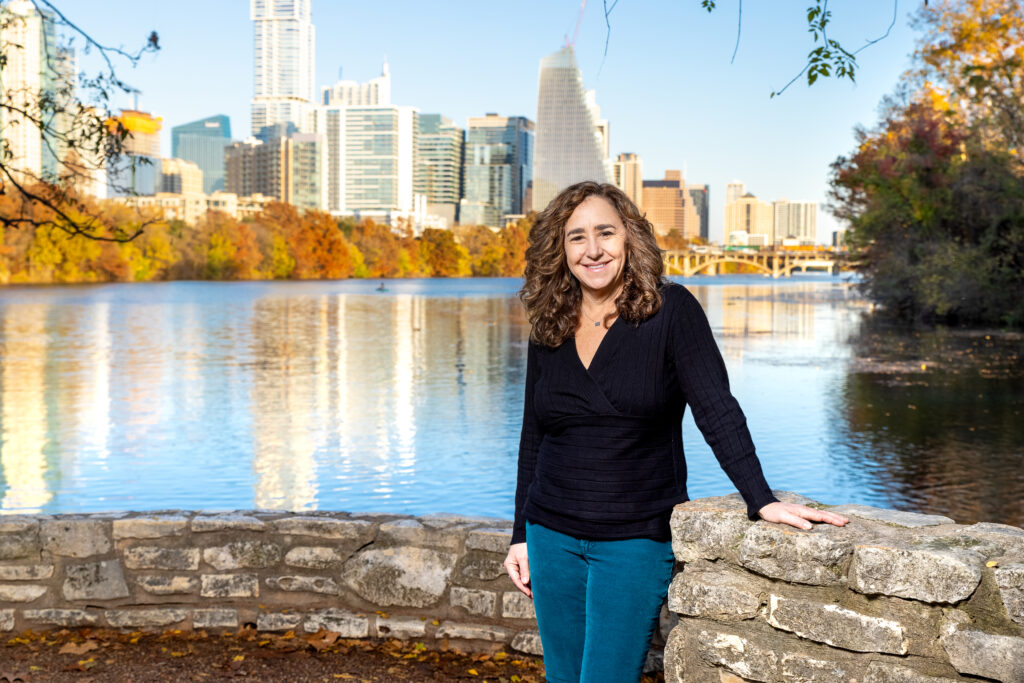 Beth White, founder, and CEO of MeBeBot, created a virtual assistant powered by artificial intelligence that can answer frequently asked questions for companies. MeBeBot, founded in 2018, was also one of twelve startups featured in Silicon Hills News' 2022 Austin Technology Calendar. White recently did a Q&A with Silicon Hills News about her company.
Q. What motivated you to create MeBeBot?
A. I spent years working in HR, manually responding to employees' needs at the expense of focusing on strategic tasks. And I know that employees are often frustrated, waiting for responses to their inquires/help desk tickets or spending countless hours looking for answers to their questions on outdated Intranets. When I saw how consumer-facing chatbots were providing quick answers to their customers' questions, I realized that this same technology can be used within the workplace to provide 24/7 support and consistent communications to keep up with the constant changes in our world.
Over the past few years, the workplace has changed dramatically. We went from busy offices to working in our homes. Now, hybrid work and global teams are the norm. Yet, companies are not ready for the new "world of work" and they lack the solutions to support their employees' needs while providing consistent communications. Now more than ever, there's a need to free up valuable time while everyone is doing more with fewer resources and lower budgets. Providing companies with a cost-effective solution to provide automation for routine tasks and let people do what they do best (more meaningful work) just makes fiscal and business sense.
Q. What does MeBeBot do?
A. MeBeBot is like the "Alexa" for the workplace, automating answers to routine employee' HR, IT, and Facilities FAQs. Our AI Intelligent Assistant installs as an app in Teams or Slack, so when employees have questions like, "How do I use the VPN?" or "What is our remote work policy," or "When do we get paid," MeBeBot provides them an instant answer to their question that is configured by each company to fit their business processes and policies, 24/7. And, best of all, we provide a curated knowledge base of hundreds of FAQs that are commonly asked by employees, for all areas of the business. Our customers simply personalize our suggested answers for their unique needs and the entire AI solution can be launched to employees in weeks…across the globe.
Last year, our customers needed to provide real-time updates to all the changes happening in our world, from return to workplace protocols to updates to benefits programs. We responded with push messaging that allows our customers to send messages, reminders, or notifications to select user groups, via MeBeBot in Slack or Teams. This gains higher visibility of messages, as email is overused and does not always get read by employees. We also added pulse surveys, delivered via Slack or Teams, so that employee feedback on hot topics can be gathered in real-time…with over 50% participation in 2-4 hours (well exceeding traditional survey results).
Q. This week, you won the 2022 "Digital Transformation Project of the Year" by Women in Cloud, an economic development agency based in Bellevue, Washington, can you explain what that award means to your company?
A. We were so honored to win this award, as the nominees were from across the globe and focused on various types of digital transformation solutions. The panel of judges is comprised of respected leaders from some of the most admired technology companies in the world. I believe they realized the value MeBeBot brings to companies of all sizes and to their employees. We designed an AI solution that's a catalyst for change, reduces the high-cost barrier to entry, and allows non-technical business users to launch a sophisticated AI solution in weeks…and this is truly unique.
Q. Who are your customers?
A. MeBeBot has amazing customers: Epicor, e2open, Ziff Davis (includes Spiceworks, RetailMeNot, IGN, etc.), HireVue, Abrigo, CrowdStreet, Terminal, Massage Envy, Toyota Insurance Management Solutions, Care.com and IGT. Over 22,000 global employees are paid users and we're proud to say that all of our customers have renewed their subscriptions to MeBeBot, as they are experiencing significant gains in efficiency and are benefitting from the usage and feedback they receive from employees (all visible in our real-time customer dashboard). We love seeing our customers shine and to help provide them with a quick win towards digital workplace transformation for the employee experience.
Q. Who is on your team?
A. We have a lean, yet dedicated team of talented people, all focused on solving real customer problems that exist in the workplace. Jana Wilson is our fractional CFO and Ellen Madonia is our Chief Marketing Officer. They both worked at PeopleAdmin and Vibe HCM, other successful workplace technology companies. We also have sales and marketing team members, customer success, and an amazing development team in Argentina. We are also fortunate to have some amazing advisors that provide ongoing support and guidance. And a shout out to the team at Capital Factory, who has also been so helpful to us in our growth.
Q. What are the biggest challenges you face in the marketplace today?
A. We evangelize for digital workplace transformation and educate on how using AI and automation to create efficiencies and streamline manual tasks is a strategic imperative. We want companies to understand that they don't have to be a Fortune 100 company to reap the benefits from an AI solution like MeBeBot. Our technology is affordable, easy to install, and available today. We believe that now is the time for companies to act….and we do see that they're motivated to make these changes to support hybrid work, as they must reduce employee turnover while "doing more with less."
Q. How do you acquire customers?
A. Our target customers are companies that are between 250-10,000 employees (mid-market) as that's when they may be experiencing growing pains that we can improve. We sell directly to them, and we are also an app in the Slack App Marketplace (we were the "brilliant bot" for May) and in the Microsoft Azure and Teams Marketplaces. We also have some strategic referral partners and we're working towards channel/reseller sales opportunities as well. We really love it when our customers recommend us to their network as well (our average rating on G2 is 5 out of 5).
Q. What is the business model?
A. We're a software-as-a-services company, and our product includes an AI App or chatbot for Teams or Slack and a customer-facing portal. We sell on an annual subscription basis and our pricing is on a per employee per month basis.
Q. Are you bootstrapped, or do you have angel or VC financing?
A. We were bootstrapped for the first year of business, then kicked off fundraising an angel round at a "not so opportune" time in March of 2020 (the start of the pandemic). We did raise the angel round (late 2020) and we're really excited to kick off a $3M seed round, to accelerate our growth.
Q. Why did you decide to start your company in Austin?
A. I've been part of the startup world in Austin since moving here in 1998. I worked with a dot com and then many emerging tech companies, so I was familiar with the ecosystem in Austin, and I have many connections and supporters here. Austin has a wonderful business community of people that are truly helping each other out and I've loved being a part of it for years.
Q. What has been your biggest win so far?
A. I believe if you can attract and bring on the best talent possible for your team (especially as an emerging company), that is always the biggest win. Our people make our solution great, they support our customers' successes, and they help to attract new customers that are also passionate about solving real problems with smart solutions.
Q. What is your long-term vision?
A. We say we are like the "Alexa" for the workplace as we are expanding MeBeBot's functionality to be each employee's assistant, just like we all appreciate our consumer devices (mobile phones, GPS devices, health trackers, etc.) that help to make our lives easier. We want each employee to have personalized answers to their needs, use MeBeBot to help them facilitate work processes, and provide our customers a rich dashboard of information so that they can learn more about their people through actionable insights.
Q. You have a free online event you are doing at 10 a.m. CST next Tuesday on Jan. 26th "Learn How Care.com Takes Care of Their Employees with AI." Can you talk about who should attend this event?
A. Frankly, this event is great for anyone who wants to learn how business users can launch an AI solution within their company in weeks. We will have Lynn Pattin and Kristin Foxx, two of Care.com's Senior HR team members, discuss what business challenges they had to manage employees' needs and how they were able to solve their pain points with MeBeBot. We'll also share information about how accessible AI can be to any company and the benefits that will be gained.
Q. If you could put a billboard in downtown Austin, what would it say?
A. Work Smarter, not harder. MeBeBot's your Intelligent Assistant for the workplace.