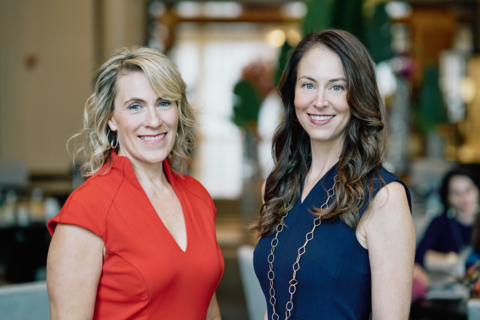 Austin's only venture fund run by women; True Wealth Ventures has closed on its second oversubscribed $35 million Fund II.
The firm, founded in 2015 by Founding General Partner Sara Brand and General Partner Kerry Rupp, focuses on investing in women-led companies in the healthcare and environmental industries.
True Wealth Ventures closed its first $19.1 million fund in 2018. It was the largest fund ever raised at that time with an explicit gender diversity strategy. And Fund 1 was backed by 80 percent women limited partners.
To date, True Wealth Ventures has about $60 million in assets under management. True Wealth Ventures' investment thesis is that women-led companies perform better financially yet they remain an untapped market.
Despite statistics showing how well women-led startups perform, just 2.3 percent of total capital invested in U.S. venture-backed startups in 2021 went to companies solely founded by women and only 14.8 percent of that capital went to companies co-founded by women, according to a May Pitchbook report.
"While our primary mission continues to be getting early-stage capital to female founders whose core value proposition is improving environmental or human health, our secondary mission has been to facilitate more women investing into this asset class as LPs," Brand, True Wealth Ventures founding general partner, said in a news release. "We not only believe this is the fastest way to change the gender inequality in the VC ecosystem, we also believe it is critical for our country's innovation economy with the wealth shifting to women."
Since closing the first part of Fund 1 in May of 2021, True Wealth Ventures has already made three investments including in Aeromutable, a San Diego-based startup that applies aerospace technology to the trucking industry. It also invested in De Oro Devices, a company headquartered in California, which makes mobility devices to assist people with mobility disorders to walk safely and confidently, and Flourish, an Austin-based startup that educates women on how to build sustainable habits in nutrition, hydration, sleep, stress, relationships, and movement.
Overall, True Wealth Ventures intends to invest in 15 women-led companies from Fund II.
About 80% of U.S. assets will be controlled by women by 2030, but women largely aren't active in investing in VC funds today.
"Investing in women-led companies personally resonates with women who know their peers have potential and should be backed much more than a mere 2.3%," Rupp, True Wealth Ventures general partner, said in a news release. "There's a feeling of, 'If not us, then who?' Women are twice as likely to invest in companies that will have a positive social impact, and 10 times as likely to invest in companies with diverse teams."