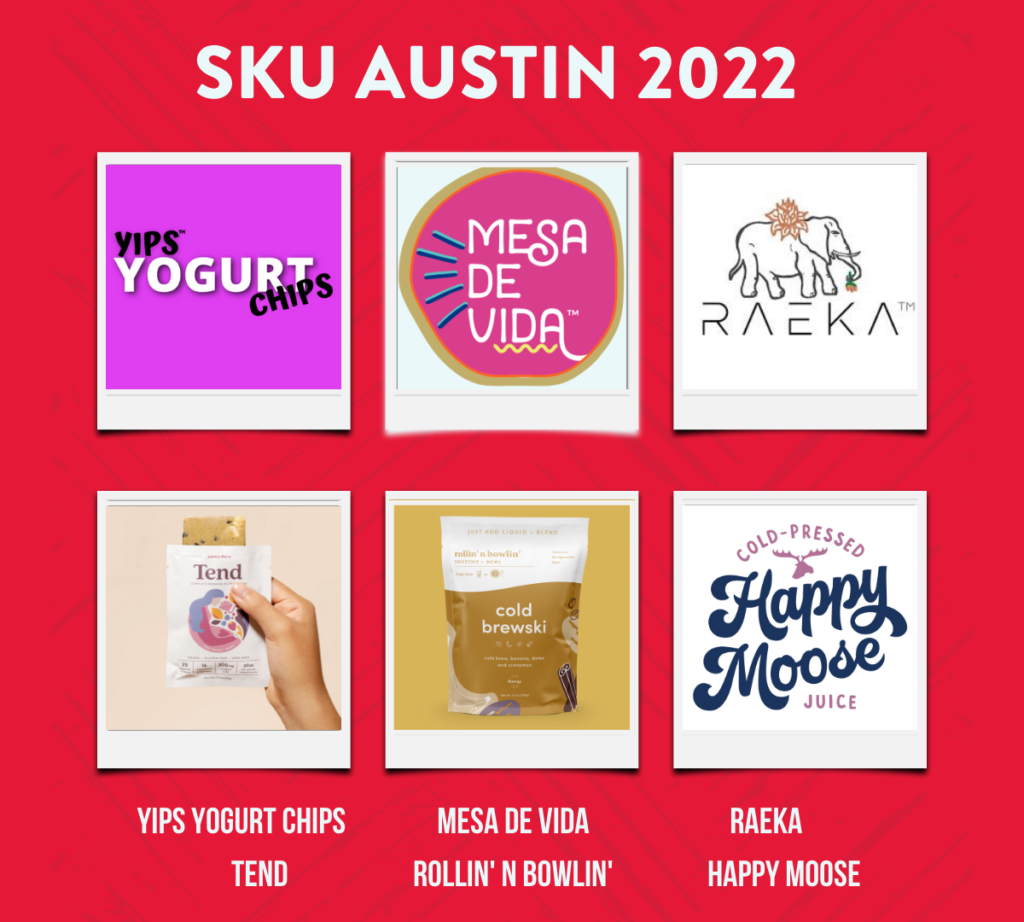 Austin has become a world-renowned place to launch new brands and consumer packaged goods.
And a big reason is that Whole Foods is based in Austin and H-E-B is based in San Antonio.
Central Texas is an incubator for new products and one of the accelerators behind scaling those products is SKU, which this week announced its 10 cohort of startups since it launched in 2011.
SKU picked six companies to participate in its 12-week accelerator program. SKU also announced it also selected six startups to participate in its first Atlanta program. They are Beyond The Equator, Holmes Applesauce, Mocktail Club, NoBull Burger, Pulp Hot Sauce, and UP TO GOOD Energy.
The Austin 2022 SKU Companies are: (descriptions provided by SKU)
Happy Moose: Happy Moose Juice, founded by Ryan Armistead, crafts the juices and functional wellness shots from upcycled, heirloom produce sourced directly from the fields of independent, family farms.
Mesa de Vida: Founded by personal chef Kirsten Helle Sandoval, Mesa de Vida offers chef-crafted, multi-tasking meal starters and salt-free seasoning blends to easily transform simple ingredients into a healthy gourmet meal.
Raeka Beauty: Raeka Beauty was founded by Raeka Panda to bring New Generation Ayurvedic South Asian ingredients to the forefront. The company continues its mission of making Ayurveda-based beauty products more affordable and accessible through its efforts. 
Rollin' and Bowlin': Founded by Austin Patry and Sophia Karbowski, Rollin' n Bowlin' is a plant-based snack brand that is focused on simplicity, health, and convenience. 
Tend: Tend, the world's first real-food prenatal bar, provide an all-natural, delicious alternative to prenatal vitamins. Created by Behzad and Hannah Varamini, the bars are made using 25 nutrients from fruits, vegetables, nuts, and seeds.
Yips Yogurt Chips: Co-founded by Erin Vranas – Head Yipster – Yips are the first chips made from real probiotic Greek yogurt, available in flavors like Almond Butter Banana and Superberry Chocolate.