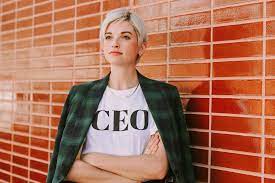 Radical Girl Gang, an Austin-e-commerce marketplace for women-owned brands, is shutting down after failing to raise funding.
Most recently, Radical Girl Gang launched a $350,000 crowdfunding campaign on the Republic platform.
The Austin Business Journal first wrote about Radical Girl Gang's shutdown.
"It pains me to share that after two incredible years spearheading the movement to shop women-owned, Radical Girl Gang is officially closing on January 31st, 2022," Bre Cruickshank, the company's founder, wrote on a LinkedIn post.
"As you may know, I started this business as a solopreneur with $0 in the bank, bootstrapping year one and proudly growing by 12X. I set out to fundraise in 2021 as venture capital funding to women-owned businesses simultaneously dropped to a five-year low of just 2.2%," Cruichshank wrote. "For the last year, that's what I've been going up against as a young, female, first-time founder building a women-centric business."
Radical Girl Gang raised $16,550 from 55 investors of a $350,000 round on Republic before shutting down the fundraising campaign on Dec. 10th.
Radical Girl Gang launched in November of 2019 and reports that it supported more than 100 emerging women-owned brands nationwide, half of which were founded by women of color.
"We've championed the LGBTQ+ community, raised thousands for nonprofits, and directed nearly $200K towards women-owned businesses," Cruickshank wrote.  "All by voting with our dollars."
Radical Girl Gang had four employees and had raised an angel round of investment in December of 2020, according to its Pitchbook profile.