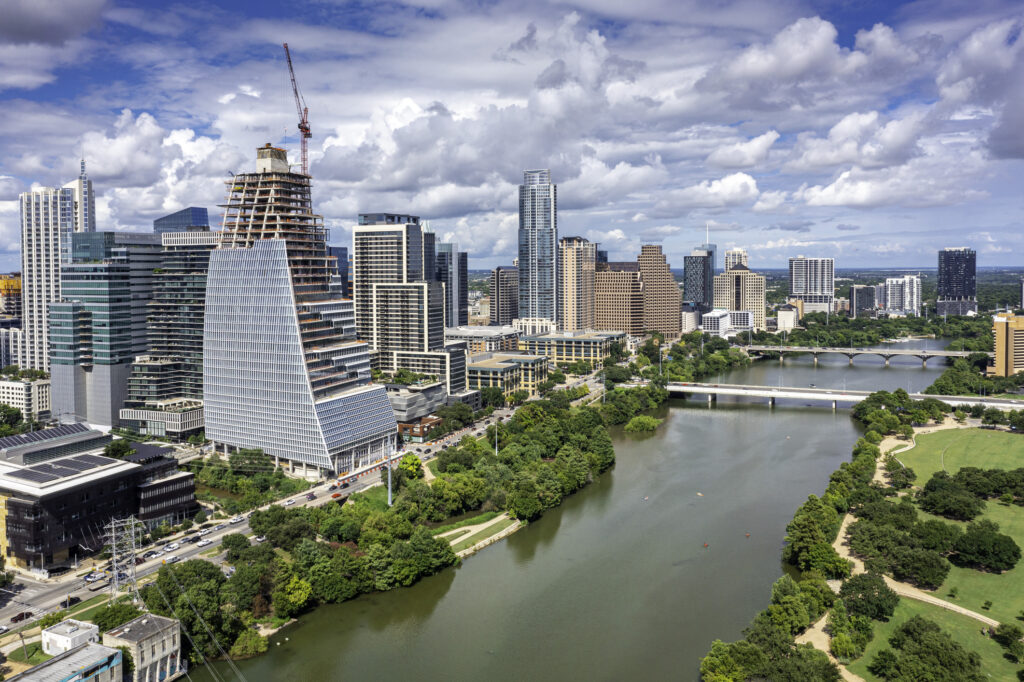 ZenBusiness, an online platform to help small businesses incorporate and stay compliant with regulators, announced last week that it has raised $200 million in additional funding.
That makes ZenBusiness Austin's newest Unicorn, which is a company that is valued at more than $1 billion. ZenBusiness' Series C round values the company at $1.7 billion.
Oak HC/FT led the round with backing from SoftBank Vision Fund 2, and existing investors Cathay Innovation and Greycroft.
Founded in 2017, ZenBusiness provides digital tools, fintech solutions, educational resources, and customer support to entrepreneurs, gig workers, online sellers, real estate investors, artists, and freelancers.
The ZenBusiness platform has grown more than 400 percent since March 2020. It has more than 200,000 customers.
With the latest funding, ZenBusiness plans to continue to develop its products for entrepreneurs. The ZenBusiness app provides information on how to form an LLC and create a website along with information on how to level up a business. It's also going to focus on its fintech products including invoicing and tax software.
"ZenBusiness has revolutionized the process of launching and running a successful business," Ross Buhrdorf, Founder and CEO of ZenBusiness said in a news release. "Like Shopify did for e-commerce, ZenBusiness is creating the category-defining solution for the service sector, providing an easy-to-use platform with embedded fintech solutions so entrepreneurs can turn their ideas into money-making realities. We handle the 'business stuff' so our customers can focus on their passion and build the life they want, stress-free and without sacrificing their well-being."
During the pandemic, many people created their own businesses and ZenBusiness saw a surge in demand for its platform and products, according to the company.
"ZenBusiness's fintech offerings change the game for how entrepreneurs manage and track their finances," Matt Streisfeld, Partner at Oak HC/FT said in a news release. "By democratizing financial management, ZenBusiness is simplifying merchant services and putting financial power back in the hands of business owners. We're thrilled to partner with ZenBusiness at a time when entrepreneurs are now more than ever in need of digital tools to help them grow and become successful."
"New business formations have surged during the pandemic and this next generation of entrepreneurs need the right technology tools and resources that help them grow their businesses from an idea to a successful reality," Kristin Bannon, Investment Director at SoftBank Investment Advisers said in a news release. "ZenBusiness is building the new 'operating system' for growing businesses with support from a team of trusted experts who are changing the face of entrepreneurism in the US. We are excited to be partnering with Ross and the team to create the simplest way to start and run a successful business."
In addition to the funding, ZenBusiness announced that billionaire investor and entrepreneur Mark Cuban will be joining the company as a passionate advocate and spokesperson to accelerate the company's transformation into a trusted and beloved brand for entrepreneurs.
"As a serial entrepreneur, I understand the challenges that come with launching and running your own business," Cuban said. "But business owners don't have to do it alone. They can have an expert every step of the way to guide them on their journey towards business success. ZenBusiness is that personal business coach, helping hundreds of thousands of entrepreneurs get their businesses off the ground. I am proud to be an advisor to this inspirational team and serve as a brand advocate, representing the future of entrepreneurism in the U.S."