Skyrocketing health care costs is a problem Sana, a health care startup, has set out to solve since its founding in 2017.
Recently, the Austin-based company took another step in that direction by announcing a partnership with Proactive MD to open a primary health care center, Sana MD in Austin. With the center, Sana and Proactive MD expect to improve care management and reduce health care costs, according to a news release.
The center is expected to open in late August, said Sheli Wibaux, Sana's head of direct care. Sana MD will operate as a subscription-based unlimited care option to Sana's health care members, Wibaux said. The nonprofit center will be located at 1715 W. 35th St. in Austin.
"Sana believes that exceptional, preventive-focused primary care is the most effective way to improve health outcomes," Sana CEO and Co-founder Will Young said in a statement. "By establishing Sana MD as the foundation of our growing Sana Care ecosystem, we are empowering members to take advantage of free, high-quality primary care."
Sana MD will include family medicine, urgent and preventive care, reduced cost-prescriptions through an in-house pharmacy, labs and diagnostics, chronic disease management, physical therapy and total wellness solutions including weight loss programs, diabetes education, stress management, smoking cessation, and wellness coaching. In addition, patient advocacy services will also be offered including mental health support and more.
"This partnership with Sana is a huge step toward our ultimate goal of transforming health care for the good of the patient," John Collier, Proactive MD's CEO, said in a statement. "We believe that primary care is the most powerful tool for risk management, cost containment, and overall patient wellbeing. Now that our Advanced Primary Care model has joined Sana's innovative health plans, our positive impact on patient lives will be amplified in Austin."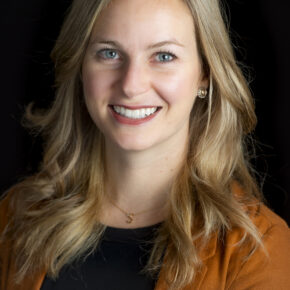 Other Sana MD Centers could be rolled out to other locations if this one proves successful, Wibaux said.
"If we find the model works, we would like to expand this offering to our members nationwide," she said.
Sana is providing access to Sana MD as an opt-in benefit to its members, Wibaux said. The clinic has the capacity to serve 2,500 members, she said. It also has a 24 hour, seven-day-a-week after-hours helpline and it also provides spots open for same-day appointments, she said.
Sana provides an alternative to big insurance providers like Aetna, Anthem Blue Cross Blue Shield, United Healthcare, Cigna, and Humana. It competes with them by providing insurance that is, on average, 30 percent cheaper, according to the company. Sana's platform covers health, vision, dental, telemedicine, and maternity, in addition to benefits like ClassPass. Sana moved to Austin in 2018 from San Francisco.