Founded 17 years ago, Realty Austin has seen tremendous growth.
The husband-and-wife team of Jonathan and Yvette Boatwright have developed the company into the number one independent brokerage in Central Texas.
In the beginning, Jonathan worked at Microsoft at the time Yvette was starting her real estate business. Together, they focused on the technology behind the website, creating a robust home search engine on the Realty Austin platform that attracted a lot of homebuyers.
"In 2003, Zillow didn't even exist and if it did, no one knew about it," Jonathan said. "There weren't any good property search sites, so people flocked to ours. That enabled us to attract real estate agents to work for us with the promise of Internet leads to help them grow their business."
To this day, it's a big reason people join Realty Austin, Jonathan said.
"We have about 15,000 visits a day to our site in Austin," he said. "It generates about 150 new leads every day, which is about the same number moving to Austin every day. It seems like most of them sign up on our website."
It started out with just the two of them, but today Realty Austin has 45 full-time employees and 580 agents across the region. And they've done it all bootstrapped without even taking out a loan.
"We've definitely built something really strong in Austin," Jonathan said.
And now Realty Austin is expanding and opening an office in San Antonio, called Realty San Antonio. Marisa Jackson is heading up that office as its Agent Success Manager. The office is in the La Cantera area and it has brought on about 18 agents since February.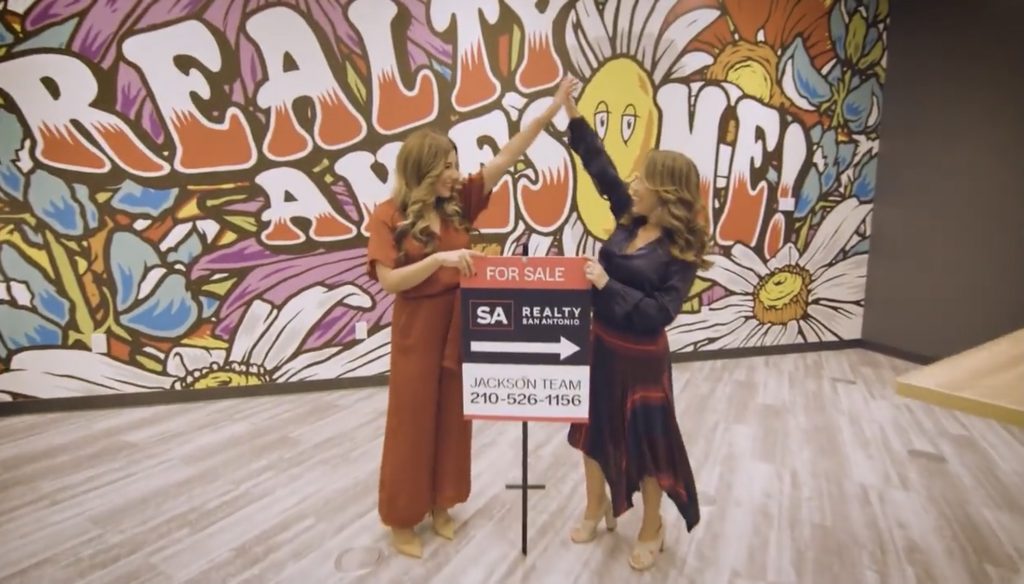 "We've got a different philosophy when it comes to hiring real estate agents. We don't hire new agents," Jonathan said. "We don't hire part-time agents. We only hire full-time, committed real estate agents who are focused on this and this only."
Realty Austin's focus is on empowering the top-tier real estate agents, Jonathan said. They provide marketing and other support services so agents can focus on closing deals.
"We're taking that to San Antonio, which is really exciting because I think Austin and San Antonio are blurring the lines between the two cities," Jonathan said. The I-35 corridor feels more and more like one big metropolis, he said.
"As Austin becomes less and less affordable, we are seeing more and more buyers moving in from other states and they are really looking at further South like San Marcos, New Braunfels and San Antonio as an option now," Jonathan said. It's more affordable, and a lot of new transplants have jobs that allow them to work from anywhere, he said.
"Covid has enabled people to have a little more flexibility in where they live," he said. That's why now is the perfect time to expand into San Antonio, he said.
"There is just a great migration to Central Texas that is picking up steam for better or worse," Jonathan said. "It doesn't seem like it's going to slow down any time soon."
Austin and San Antonio are like sister cities, they are each special in their own way, said Yvette.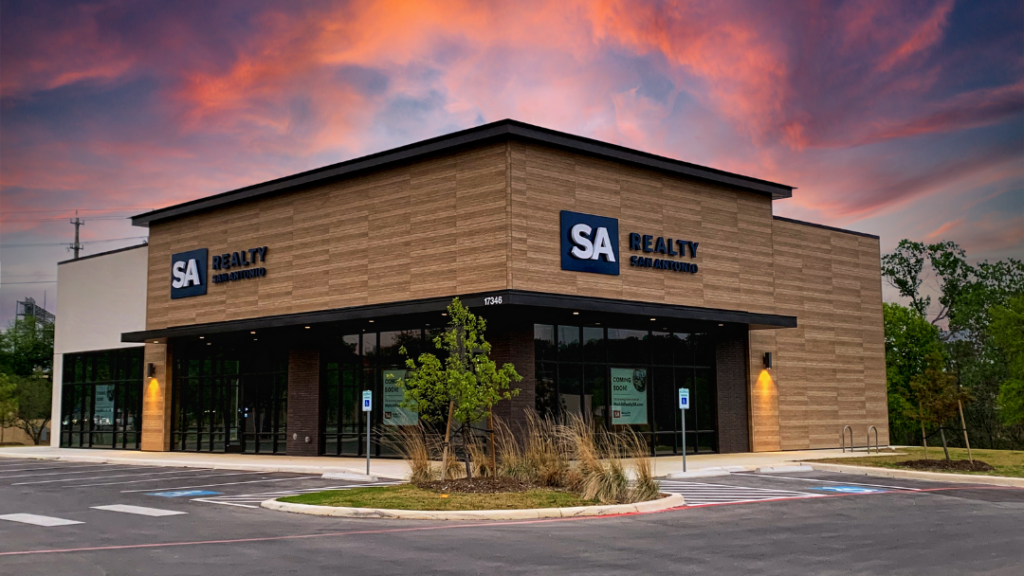 The expansion comes as Realty Austin recorded $4.4 billion in sales in 2020 with more than 9,800 transactions.
Last March, literally, the bottom fell out of the real estate market overnight, Jonathan said. People were stuck at home and Realty Austin couldn't do open houses and agents barely showed houses, he said.
"Some people definitely put in offers sight unseen," Jonathan said.
But now there are not a lot of restrictions any longer related to Covid, and the market has just gone into hyperdrive with a lot of pent-up demand, he said.
"We've seen homes go for as much as 40 percent above asking price," Jonathan said.
In Austin, the company is seeing routinely 20 plus offers per property and 20 percent above the asking price, Jonathan said. The bedroom communities are driving the market as much as homes in Central Austin. Houses are selling within five or six days on market, he said.
Realty Austin also works with Homeward, an Austin real estate tech startup that created a product called The Homeward Way that allows its customers to make all-cash offers to secure their next home before selling their existing home.
"There is so much competition for homes because so many people want to move at one time," Jonathan said. "It's just unprecedented in modern history that this many people would be wanting to move at the same time. I don't know where it ends."
Realty Austin also has giving back at the core of its corporate culture, said Yvette Boatwright. Its agents have donated $1.9 million to affordable housing organizations since 2010. And it is building its 10th Habitat home this year.
Austin's housing market continues to be red hot. In April, Austin's median house price hit a new record of $550,562, up 32 percent from the same time last year, according to the latest report from the Austin Board of Realtors.
Recently a large brokerage company out of New York approached the Boatwrights about selling their business. But they like what they are doing, and they aren't interested in selling, Jonathan said.
"We're not interested, we're having fun," Jonathan said.
"We're young," Yvette said.
Depending on how the expansion into San Antonio goes, the company may expand into other markets, Jonathan said.
"Our oldest daughter is actually in the business along with her husband," Yvette said. "It is a family-run company that we hope will continue that way."